Isn't MMA the most amazing thing to happen to the sports world in the last 20 years? In my opinion it is.
Isn't MMA the most amazing thing to happen to the sports world in the last 20 years? In my opinion it is.
We get to see men and women duke it out in amazing fashion, with punches and kicks, throws and trips, holds, chokes, and cranks. All in the spirit of competition and entertainment.
We also get to read amazing articles written by an insightful MMA connoisseur at reputable outlets.
Heck, we even get amazingly sexy features with MMA Candy girls and my MMA friends, this is one of those cases. Welcome to our new feature of MMA Candy for another great MMA event.
UFC 126: Anderson Silva vs Vitor Belfort is coming on strong with a crazy stacked card that promises to be one of the best cards in 2011.
Without further adieu, on with the predictions and of course, MMA Candy Girl Kimberly.
MMA Candy Girl Kimberly:
Hey all!My name is Kimberly aka Kim or Miss Toxic. I'm a super fun and outgoing girl. I love to be the life of the party and most importantly the center of attention! I'm Cuban so naturally I'm loud and outspoken.
I know most of you are thinking no way shes Cuban?! but yes I'm unique.. a blond hair blue eyed Cuban :) I was born in Miami, FL so I'm a native here. I absolutely love being from Florida because i enjoy the beach.
I love the sunny, hot weather of south Florida and there is no place else I'd rather live. Not only do I love the beach, but I also enjoy working out, dancing,MMA and eating. I am big into fitness and try to stay healthy by eating right and doing Jiu-Jitsu although I do have a major sweet tooth! Ice cream and chocolate are definitely up there with my favorite treats.
I consider myself head strong and goal oriented so if I see something I want I try real hard to get it. I am confident in myself and know whatever I set my mind to I will achieve. I think that hard work pays off and you should always stay positive.
Good comes to those who deserve it and karma will catch up with you. Until next time!!

Favorite MMA Brands: Honor Athletics, Brick House, Sinful, Toe-2-Toe

Favorite Fighters: Wanderlei Silva, Georges "Rush" St-Pierre
xox,Kimberly
Now get your brains out of the gutter for a minute and let's head on to the fight predictions...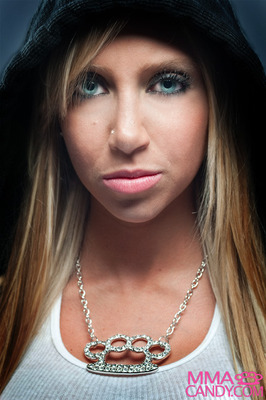 Mike Pierce 11-3
vs.
Kenny Robertson 11-0
The opening fight of the night has the makings of a very good main-card fight, so off the bat we know it will be a very good night of MMA action.
Mike Pierce, the latest "test-bot" for UFC, has been giving "warm welcomes" to UFC debutants like Amilcar Alves and Julio Paulino. Pierce, who's only loss in his last nine fights came at the hands of a man ranked as the number three best welterweight in the world, John Fitch, is a solid wrestler but also heavy handed and very goo ground-and-pound.
For Pierce to win, he has to maintain solid top position with heavy hips and keep those elbows and punches raining down.
Kenny Robertson, another UFC debutant coming in the way of Mike Pierce, is a submission specialist with seven of his 10 wins by way of submission, two TKO, and a decision.
It will be a very interesting match up, obviously, on paper, Robertson should have the advantage on the ground.
Prediction: Mike Pierce by unanimous decision
Kyle Kingsbury 9-2
vs.
Ricardo Romero 11-1
Both Kingsbury and Romero are fairly unknown fighters inside the UFC but make no mistake, both are tremendous young talent.
Romero is a former Ring of Combat (ROC) ligh heavyweight champ. His most recent exploit, a win by armbar against the man Joe Rogan calls "the man who single-handedly destroyed Elite XC", Seth Petruzelli.
Prediction: Ricardo Romero by submission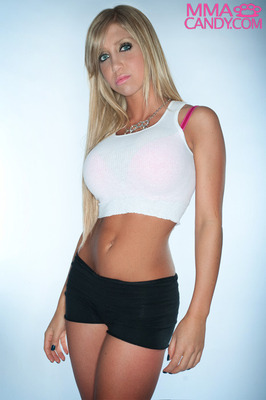 Norifumi Yamamoto 18-3
vs.
Demitrius Johnson 8-1
Talk about fire power. Yamamoto hails from the K-1 and Dream world in Japan, with a serious record including 13 of his 18 wins by KO or TKO it's almost certain we are in for a fireworks display.
Demitrius Johnson makes his UFC debut in this card coming from the WEC stable. With most wins by submission, Johnson should take the fight to the ground as-soon-as possible once that first bell rings.
Prediction: Yamamoto by TKO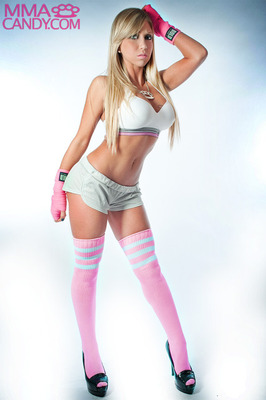 Paul Taylor 10-6-1-1NC
vs.
Gabe Reudiger 17-6-0
Yeah yeah, I know what you're all about to say. You're all just about ready to bring up TUF season 5 on Gabe Reudiger.
Yes I know he did the colonoscopy thing, and the weight cut thing, and the sauna drama to not make weight at the end and not fight. Gabe was actually given another shot after a decent run in the local circuit, and believe me, he is as over that TUF 5 season as all of you-- none at all.
In a recent casual conversation Gabe and I had he told me nothing was as it was made out to be and told me about his frustration about people not letting go of that issue and how people would only focus on that negative aspect of his MMA career and not look into the rest of his run.
Well, although Gabe lost his UFC comeback to Joe Lauzon, Gabe is a different animal and is not to be overlooked.
Paul Taylor, one half of the number 100 ranked UFC's Ultimate 100 Greatest Fight, along with Paul Kelly for their bout at UFC 80. Taylor has won most of his fights by KO or TKO and it's almost certain he will try to rip Reudiger's hat hanger off.
One thing about Taylor is that his is hanging by a fine thread and this is a must-win situation. Dana is trigger happy with the cuts, and a third los in a row for Taylor is certain death, at least for his UFC pay-check.
Prediction: Gabe Reudiger by submission.
Also note, I dared Gabe to win five fights in a row and he accepted the challenge.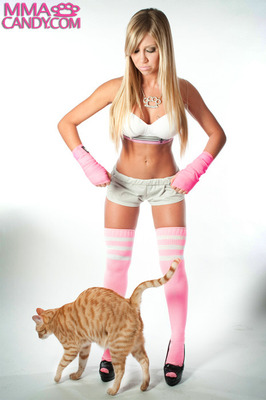 Chad Mendes 9-0
vs.
Michihiro Omigawa 12-8-1
Making his way into his UFC debut also, another WEC stand-out, undefeated Chad Mendes. "Money" Mendes is a solid grappler and fights out of Team Alpha Male with the likes of a Urijah Faber and Joseph Benavides.
Many expect Mendez to be the one to give Jose Aldo a run for his money in the featherweight division.
Michihiro Omigawa is no stranger to the Octagon although he is yet to win under the UFC banner. Undefeated since late 2009, Omigawa makes it back to the UFC for another shot at the big show, against a fan favorite.
Prediction: Chad Mendes by unanimous decision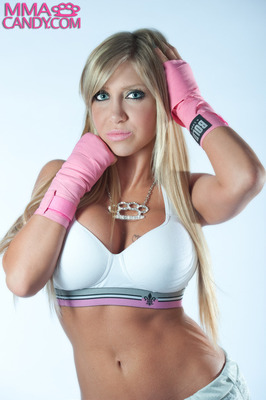 Donald Cerrone 13-3-0-1NC
vs.
Paul Kelly 12-3-0
Coming off wins against Jamie Varner and Chris Horodecki, Donald "The Cowboy" Cerrone is looking to get back in title contention after losses for the gold at the hands of Ben Henderson twice and Jamie Varner.
"The Cowboy" is without a doubt one of the most exciting fighters out of the WEC fold into the UFC, having won a total of five "Fight of the Night" bonuses and one of those fights earning him "Fight of the Year", the first fight he loss to Henderson.
A very dangerous submission technician, Cerrone will most definitely put out an amazing fight.
Hailing out of Team Kaobon in the UK, Paul Kelly is no stranger to big, exciting fights. With most wins by KO or TKO, Kelly will look to bang early.
Prediction: Donald Cerrone by submission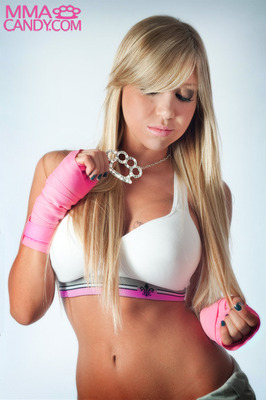 Miguel Angel Torres 37-3
vs.
Antonio Banuelos 18-6
What can you say about Miguel Angel Torres that hasn't been said already. Seasoned MMA veteran with very dangerous ground game. Torres has won 23 out of his 38 wins by submission. This is definitely a fight to look out for. Candidate for Fight of the Night.
Antonio Banuelos makes his entrance into the UFC with solid wrestling and KO power. Banuelos is also from the WEC stable.
Prediction: Miguel Angel Torres by submission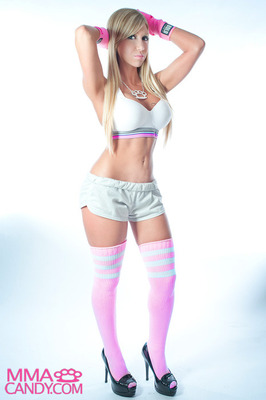 Jon Jones 11-1
vs.
Ryan Bader 13-0
If this isn't a highly anticipated match-up inside the Octagon, I don't know what is. Two of the most noticeable new superstars in the UFC are set to meet and many would say it was a premature match-up and it should've been left for a later time in their careers. Maybe one for them should've been in title contention already.
Anyways, it is a fight all MMA fights want to see and there is no way it makes for a boring fight.
Jon Jones, the new hot item in MMA, some go as far as to call him "the only man capable of beating Anderson Silva today", facing another superstar in the making, undefeated Ryan Bader.
I think I heard Dana White say " there is no doubt in my mind that this will be a stand-up war."
I surely hope so!
Prediction: Jon Jones by unanimous decision
Also check out UFC 126: Ryan Bader Vs Jon Jones: Why Should It Happen Now and Why It Shouldn't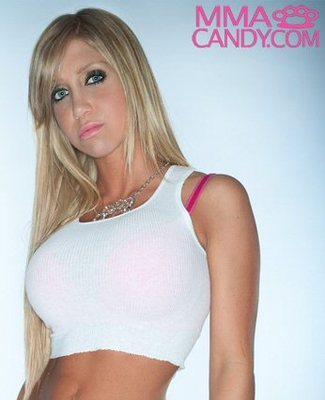 Jake Ellenberger 23-5
vs.
Carlos Eduardo Rocha 9-0
You want more bang for your buck? Get in the cage with Jake Ellenberger. I guarantee there will be a lot of banging.
With 15 of his 23 wins by KO or TKO I don't think we have doubts as to where Ellenberger wants this fight to go. With only one loss since mid 2008 to Carlos Condit, Ellenberger is a real threat to anyone in his path.
Carlos Eduardo Rocha made his UFC debut at UFC 122: Marquardt vs Okami, disposing of a Kris McCray by way of kneebar. Undefeated in his young MMA career, Rocha is sure to become a fan favorite very soon.
Prediction: Carlos Eduardo Rocha by submission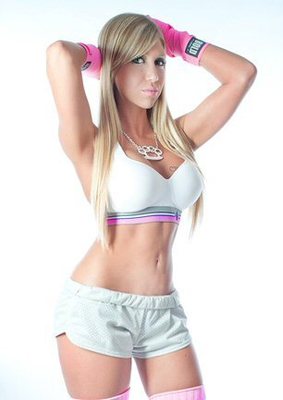 Forrest Griffin 17-6
vs.
Rich Franklin 28-5-0-1NC
Call the Fire Department, this will be an all out war with fire and brimstone raining down on each fighter.
If you know MMA, you know these two former champions either take out their opponents, or go out with a bang themselves.
Prediction: Rich Franklin by split decision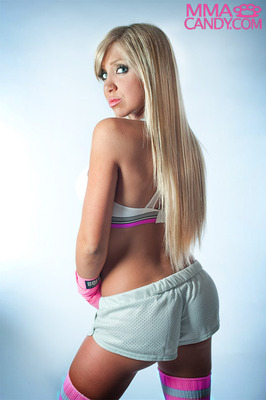 Main Event
Anderson Silva 27-4
vs.
Vitor Belfort 19-8
The fight we have all been waiting for, since "The Spider" finally choked Chael Sonnen out after taking a beating from him.
Yes I know a lot of you "Spider" haters are predicting Vitor will dethrone Silva and that a new age is coming to MMA and the UFC welterweight division. But, as much as Belfort is one of my favorites in MMA history, I just don't see that happening.
History tells me he has fallen to too many big names like Randy Couture, Tito Ortiz, Alistair Overeem, Dan Henderson, and Chuck Liddell. That is a fact not to be overlooked.
How close to 100% is Silva both mentaly and physically after his weary experience at UFC 117 and the alleged broken rib? We won't exactly until Saturday. All I know is I can't wait.
Belfort's most recent wins are against a wilting Rich Franklin and a already wilted Matt Lindland. And hey, come one, we all love those two but you all know they are not exactly title contenders these days
Bold prediction here... Silva leaves all of you with the your hopes of seeing him lose dead in your hands like a chicken before hitting the pot, cold and limb. Anderson Silva, the pound-for-pound most unpredictable fighter in MMA will once again shutdown an opponent and many many keyboards.
Also check out UFC 126: Silva vs. Belfort: After Much Talk, Belfort Still Had to Wait for Silva
Come check out MMA Candy Girls showing us how to set up a kimura lock. Click here and scroll down to play this very sexy video.
Thanks for reading, I hope you enjoyed both the predictions and the view!
Special thanks to MMA Candy and Kimberly.
Please visit MMA Candy for more pictures and videos.
Originally posted at The MMA Truth.
Please come join us on Twitter @MMATruth .
Be a part of our new MMA community on Facebook at The MMA Truth.
You can also follow me on Twitter @acordero2010.
The MMA Truth is sponsored by Carried Out Fight Gear & Fight Soap.