Sports Sarcasm at its mediocre-est
…and as I hear that line in Van Morrison's "Caravan" I realize the problem with music today- no humility or moderation. Then again coming from a drunken sot who once said he hated playing live because "all people wanna hear are yer F—king hits!" perhaps even a little more of those two qualities might have been in order. Still as I tell the kids in school, "it's not that I'm getting older, it's that your music really does suck!!"…The past week also saw the dedication of the George W. Bush Presidential Library on the campus of SMU, which is either Southern Methodist or the school Thurston Howell claimed to have attended- Super Millionaires University. Either way the only blemish on an otherwise smooth opening was a fire that burned close to a thousand books many of which, it has been reported, were not even colored in yet…
Now on to more pressing issues including an NL Preview below. Sure it's 20 or so games in, but as I told the IRS that year I sent in my taxes on a cocktail napkin…You're lucky you got that…
BOOKS: This week we feature the definitive one volume history on the founding of Australia, The Fatal Shore by Richard Hughes. When read while sitting on a rickety futon in threadbare sweatpants while drinking a can of Milwaukee's Best and eating off-brand Dollar Store chips packaged in Haiti this is the kinda book that makes you feel better about your life. Though I must admit after reading page after page of nakedness, rape, sodomy, flogging and penetration of virgin bush I'm beginning to think the British misinterpreted the phrase Penal Colony.
Probably not the "virgin bush" encountered by those first 300 convicts off the boat at Botany Bay...luckily for these girls...
This book also features Sir John Franklin better known as an ill-fated Arctic explorer and the title character in the book The Man Who Ate His Boots by Anthony Brandt. While the previous title ended in the successful colonization and of course ultimate independence of Australia the latter has the added bonus for misanthropic cynics like me of detailing lives lost, money squandered and cannibalism resorted to all in the pursuit of a useless goal- The Northwest Passage. Even in our current age of global warming the Northwest Passage to the Pacific over Canada, while passable, is still economically worthless. So as I turn up the heat and crack another cold one it reminds me to always heed the words of that Bard of the Bowery Charles Bukowski…
…drunker words were never spoken…
RIP: Frank Bank better known as "Lumpy" from the TV series Leave It To Beaver who ironically passed at age 71 from a proliferation of tumors…Also a sad goodbye to Chrissy Amphlette, lead singer of New Zealand rockers The Divinyls who scored a major hit with 1991's "I Touch Myself". A longtime sufferer of Multiple Sclerosis Amphlette died age 53 of breast cancer…and you thought that could only make you go blind or grow hair on your palms.
Disappointment of the Week: This new establishment that opened in the strip mall down the street is not the much longed for topless breakfast stop my morning commute has been needing…
From the road I coulda swore that said "Hot Bagels and Broads"…oh well…
Baseball Card of the Week: …is Gene Pentz who went 8-9 over 191 IP with the Tigers and Astros while altruistically teaching a class of Special Education students at James Buchanan HS in Brooklyn during the offseason…
Looking good Mr. Kot-ter…
Plus here's Mickey Hatcher having a catch with R.A. Dickey…
J-E-T-S: Congrats to GM John Idzik for his beginning the rebuilding of this franchise. While the Darrelle Revis trade looks bad in the short term the freeing up of cap space added to the further salary dump of Mark Sanchez's contract after this season will hopefully lead to a brighter more Rex Ryan-less future. Still one Jet in particular was not happy as other CB Antonio Cromartie voiced his displeasure over the Revis trade by tweeting, "I Can't Do It Alone"…though we're not sure if he meant stop opponents' passing games or administer to his 10 children by 8 women. Good childcare, indeed, is hard to find…
NL PREVIEW: So I'm a month late, but I'll bet it's still better than last time you heard that statement. Thus these are my dilatorious dipsomaniacal divinations…
CENTRAL: Reds- Aroldis Chapman is the best closer this side of Kyra Sedgewick and this bullpen gives the Reds the edge in our opinion. Plus this is Staff Ace Mat Latos' wife proving it's never bad to have your significant other be asked to pose in a magazine called SYRUP…
Dallas Latos outside a dingy bathroom for an allegorical reason known only to the purveyors of this discriminating digest…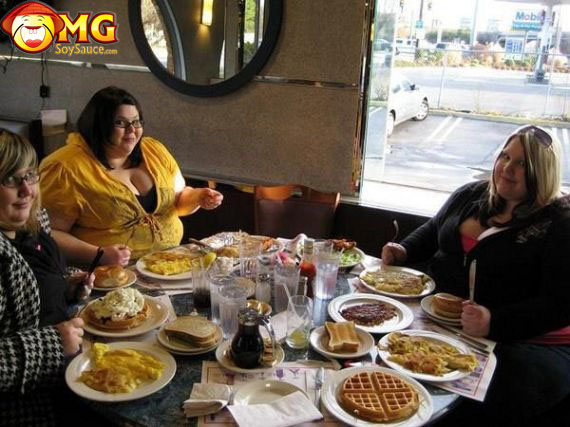 of course these rules are not hard and fast…
Cardinals- their closer Jason Motte is still on the DL, but Hoople is available or they could call up one of the Young Dudes all the way from Memphis…and that concludes the 70's Glam Rock Band joke section of this post…Nonetheless this is a team that actually underperformed its PYTHAG W/L by 6 games last year and continues to get by on good pitching and role players. Even with the loss of Kyle Lohse (16-3 in 2012) they seem to have enough of both to hang in a close race and at least grab a WC…Pirates- If you still don't think there's a small/big market problem consider the fans of this club that wildly over-achieved last year to finish 4 games below .500 and then took the attitude in the off-season of, "We're good…" In reality they jettisoned their 36 save closer (Hanrahan-Bos.), swapped mediocre catchers (R. Martin for Barajas) and added the strike-averse stylings of Jonathan Sanchez to their rotation and watched him go 0-3 with an 11.85 ERA and 2.45 WHIP…and, oh yeah, he's currently serving a 6 game suspension for throwing at St. Louis' Allen Craig. So in a way things are looking up…Brewers- The year has begun with top of the rotation starter Yovani Gallardo blowing a 2.2 breathalyzer reading (nearly triple the legal limit) which on the scale of coherence falls somewhere in between Lindsay Lohan and Karen Ann Quinlan, I believe. Twenty-two year old SS Juan Segura appears to be a keeper, but otherwise this group looks to be going nowhere. Still if Mr. Gallardo is in any indication it should at least be a wild ride…
Brewers reliever John Axford as he appeared just prior to the Battle of Bull Run…
Cubs- Theo Epstein inherited a team in Boston one Grady Little pitching change from the World Series so his crowning as a boy GM genius was probably overstated. Here he inherited a team a pitching change away from the Pacific Coast League and was forced to gut that. If they win 70 and get some usable prospects for Matt Garza the faithful should do cartwheels. It'll take time, but Anthony Rizzo will hit a bunch of HRs, so there's that…
EAST: Nats- It'll be them and the Braves all alone by June and the loser should get a WC just by dint of the plethora of wins the Marlins will supply. Closer Drew Storen is struggling back from injury and the bullpen might do them in along with regression from the offense. Adding speedy CF Denard Span was nice, but since Jayson Werth's contract is unmovable it meant Michael Morse had to go which as Ron White says is like having to take a dump right after you showered…it negates the whole thing. Atlanta is probably the more balanced team, but that would require cutting and pasting and God knows how many other WORD functions so I'll just leave it like this…Braves- The Upton Bros. are slugging 1.031 combined which is nice until you realize Justin is at .750 and B.J. at .281. Other than CF and 3B, however, this crew is pretty solid especially on the mound where former #8 pick overall Paul Maholm has gone from a perennially double-digit loser with Pittsburgh to a viable #3 starter in a Nature vs. Nurture debate that could get the Duke Brothers excited…Whiskey!!...Mets- The Mets have a problem and the only prescription is More Cowgill…then again that may also be a symptom. There's still work to be done, but some positives are starting to show. Plus unlike Glenn Beck's theory on the Boston Marathon bombing Matt Harvey is for real. Reason to hope…Phillies- A mishmash of the young and the old this could be the beginning of a rough patch as they try to sort this roster out. If the Angels or Indians manage to make a run we see Cliff Lee being moved to Anaheim or Cleveland as a modern-day Chuck Finley sans the spousal abuse bruises…and in other news the Indians just hit another HR off Roy Halladay. It's gonna be a long one…Marlins- Steve Martin used to close his arena standup shows by saying, "I'd like to thank each and every one of you…" then pointing and saying thank you until everyone laughed. In Miami the players could do this and be done before the laughs took over. They're drawing fans like the Pro Bowl and with good reason, but remember Jeffrey Loria's commitment to the city is up after the 2014 season so he can then pack up this Triple-A travelling circus, move out and leave the good citizens with the pile of debt and an ugly stadium. When the very same city City Commissioners get re-elected with the help of Loria's campaign contributions next time around you'll be able to see the sad state of our country in microcosm…then again I'm half in the bag so who knows.
I don't know…something about choking up on the knob…figure it out for yourself at this point…
WEST: Giants- More good pitching and players who fill their roles and things should keep rolling along. Madison Bumgarner looks like the new Ace, the pen is rock solid, but good God how fat is Pablo Sandoval going to get. He claims he plans to slim down after his playing days are over in what is sort of The Curious Case of Benjamin Glutton…Dodgers- With ticket/concession prices through the roof and the public funding of stadium scam coming under closer scrutiny the new game is outrageous cable TV contracts that can then be paid by passing the cost along to cable customers whether they watch baseball or not. The Dodgers scored to the tune of $200 million, but so far all that's bought them is a .500 squad, a broken Greinke collarbone and boos for Matt Kemp. The latter will be fine, but Grienke's out till June and Chad Billingsley is done for the year meaning someone named Scott Fife has been promoted to the rotation. Once he fires his one bullet things could get messy here pitching-wise and in a fairly balanced division that could mean missing out on the WC as a backup plan…D'backs- The most unheralded group this side of Tom Petty's Heartbreakers. They've under-played their PYTHAG W/L so far and haven't had a single game vs. an opponent with a record worse than .500 so improvement on a solid 15-12 start looks possible. Plus the entire starting rotation is the right side of thirty so if economics allow them to keep it together Kirk Gibson could be hobbling his way to another World Series title in the near future…Rockies- They mash RHP (12-5) and are 9-0 vs. teams that are sub-.500, but if you think this staff led by contact-happy Jon Garland is gonna survive forget it. Like my across-the board Kentucky Derby bet on Revolutionary this Saturday they should set up nicely for a 4th Place finish…Padres- Chase Headley to Atlanta has a nice ring to it. Otherwise it's always 75 sunny so you've got that going for you.
And finally good night Kelli Hutcherson…whoever you are…
Done...