It's all about brakes, patience, and temper. It's not your visit to the car shop - it's Martinville, man!
If you ever wanted to see NASCAR racing in the style of morning rush hour traffic in the major cities of America, then you're in for quite the treat today for the Goody's 500 at Martinsville Speedway. As the cars are lined up on the starting grid all shiny and sparkling and the drivers and teams remain in relatively good spirits heading into the latest challenge of the Sprint Cup season and round seven of the Chase for the NASCAR Sprint Cup Championship, it's all about who's got what it takes to remain in contention for the coveted trophy and who's winding up in the junkyard with a mangled up racecar.
Today's race is much a test of the human psyche, where it'll be easy to feel elated if you're in the lead, while it's not too difficult to be upset and frustrated if in traffic or taken out of the race for about any reason conceivable, like a fellow competitor's fender, a cut tire, or a self induced mistake. Martinsville Speedway doesn't hold back on who its challengers are, whether it's an established veteran or a fresh faced young gun who's about to be tamed by a concerte/asphalt monster in Virginia.
Quite simply put, it's NASCAR's answer to famed Nickelodeon game show Double Dare's "Physical Challenge." Are you going to be the racer who exercises cool under fire or make like a taxi cab driver to get from point A to B at all costs? We'll find out those answers later on today, but before we do so, Shelby Parrack and I will be fielding this week's "Trending Topics" questions to our panelists Matt Kacar, Nick Brincks, and Jessica Tow as a result of our "win" last weekend at Talladega via our pick of Dale Earnhardt Jr. Shelby's questions will be fielded first (two a piece), while the remaining two will be courtesy of yours truly. It's a tight battle in NASCAR and with #TeamTPFCup so without further ado, let's get to today's "Trending Topics!"
Trending Topics
Question 1 (fielded by Shelby Parrack)
Brad Keselowski and Jamie McMurray have been the two non-Chasers to win Chase races so far this year. If it were to happen again, who out of the non-Chasers do you think has the best chance at getting to victory lane before season's end?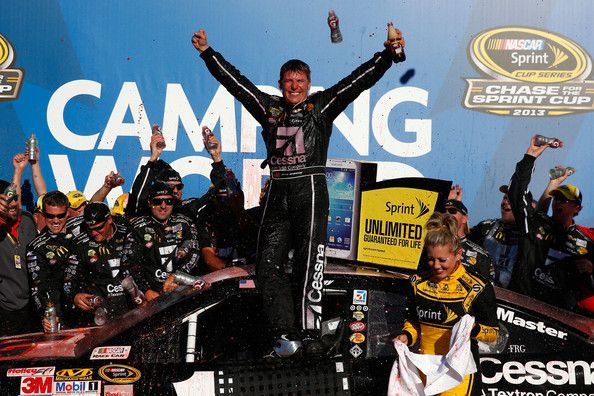 Kacar : Well after what happened on Friday in practice and qualifying I would say the best chance to do it again is Denny Hamlin. He is on the pole and this is by far his best track.
Brincks : I think Ricky Stenhouse is the only other non-chaser that could get a win this season. With Texas and Homestead still ahead, Stenhouse has had Nationwide success at both tracks. I think it's more likely that Keselowski or McMurray would win again before another non-chaser would win; but if anyone else could, I like Stenhouse as an underdog.
Tow : Denny Hamlin will be the next non-Chase driver to take home a win this season. Martinsville is on tap this weekend, Hamlin's home track. It is here that Hamlin typically runs his best. He has notched the pole for both the Truck Series race AND the Cup Series race. Victory Lane will be his on Sunday. (Please excuse this sounding Race Pick-ish.)
Question 2 (fielded by Shelby Parrack)
With yet even more news coming out of MWR recently with Brian Vickers being out for the remainder of the season, how much more do you feel this organization can take before things come crashing down? Or do you feel they can overcome?
Kacar : I think they will be able to survive all this but it's not going to be easy. They are losing lots of good people downsizing to only 2 teams. My guess is their results next year won't be as good because of that.
Brincks : MWR has been through a lot. As long as they have two big-name sponsors footing the bill for two cars, they'll be fine. If they lose another, that'd be a dagger. This whole situation has the potential to make the team stronger and I think it will. However, it may take them a while.
Tow : There's a saying that goes: "It does not matter how deep you fall; what matters is how high you bounce back." Bad things happen, usually all at once, and people persevere. Michael Waltrip Racing has been through the wringer over the course of the last few weeks. However, with all that has happened to, for, and within the team, they have had an opportunity to re-evaluate their entire organization from the ground up. While MWR still lives in the shadows of Richmond, the team will have a fresh start and new beginning to look forward to next season. In a situation such as this, it is best to always look forward and never look back. Michael Waltrip Racing will be doing just that.
Question 3 (fielded by Rob Tiongson)
Elliott Sadler's been hanging in the Nationwide Series since 2011 as a solid contender for race wins and titles, but obviously, his intention is in the Cup division. Does he ever make a full-time return back to Cup or is he an every Saturday, once in a while Sunday racer now?
Kacar : I am the wrong person to ask about Sadler. However, I think the time of him ever being in Cup full time again has passed. Has not done enough to warrant that ever happening again.
Brincks : Unless Sadler finds a sponsor who will follow him to Cup, I think his Cup days are numbered. He could easily start and park, but I know he wouldn't settle for that. It'd be nice to see him in Cup because he has a fun personality, but I find his chances of landing at a top team very slim. Joe Gibbs could start a 4th car, but that'd probably be his best bet.
Tow : Part of me would be shocked to see Elliot Sadler back in the Cup Series. He is best where he is currently at; contending for Championships in the Nationwide Series. My theory? If Sadler can't win Championships against a mix of Cup drivers and up-and-comers, then how would he fare chasing for a Cup Series title? I mean, stranger things have happened but lets be real here. Any NASCAR driver's dream is to run full-time in the Cup Series and contend for the title of all titles. However, Sadler should stick with what he knows and does best: running in the Nationwide Series. In my opinion, this applies to Sam Hornish Jr. as well.
Question 4 (fielded by Rob Tiongson)
Which of the next four races do you suppose is the true "wild card" battle for the Chase contenders?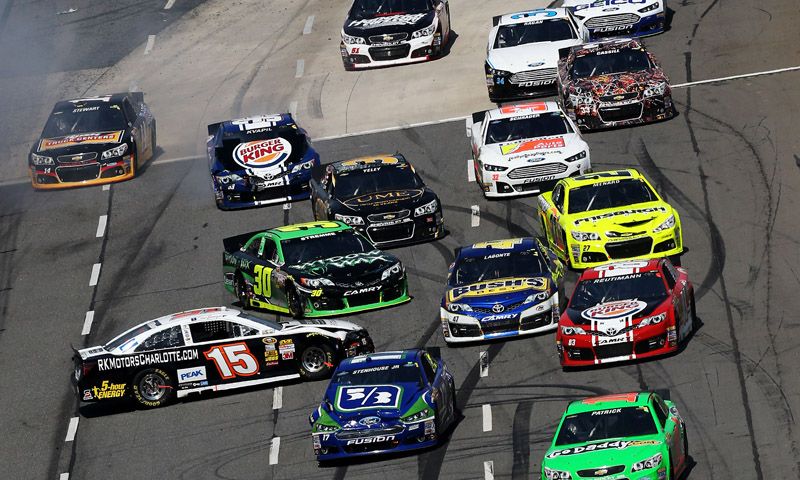 Kacar : Martinsville is the last true wild card. There is always the chance to get caught up in someone else's wreck here. Plus very easy to go a lap down.
Brincks : Texas will likely be a snoozefest as it has been for the past several races there. At Homestead, drivers control their own destinies for the most part with three distinct grooves on the track. Phoenix took its toll last year on Johnson and it could be a wild card, but Martinsville will be the biggest obstacle for the Chasers.
Tow : The smallest track on the circuit...Martinsville, without a doubt. Although Texas is considered the "Wild Asphalt Circus," the Paper Clip is where drivers will find most of their troubles.
Before we get to this week's race picks, here's a look at #TeamTPF's points standings heading into today's Goody's 500 at Martinsville:
Rob Tiongson - 232 points
Matt Kacar - 211 points
Jessica Tow - 195 points
Shelby Parrack - 190 points
Nick Brincks - 187 points
From first to fifth is just 45 markers. One race pick can change it all and it could happen today at Martinsville. Unlike Talladega, this is a physical and brutally mental race. Let's reveal our race picks now!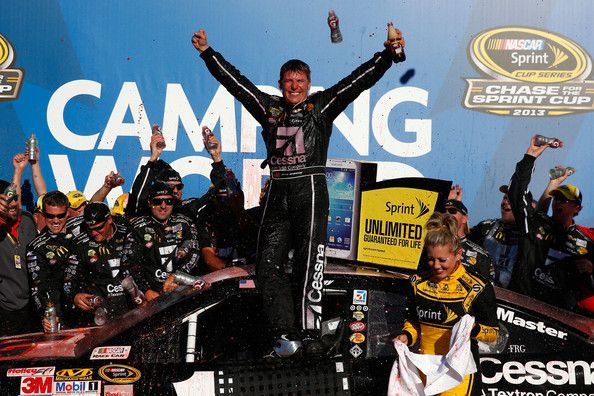 Brincks : I'll go with a Martinsville underdog and last week's winner, Jamie McMurray. He's got momentum and Jamie finds himself in the top 5 or 10 almost every time at the paperclip.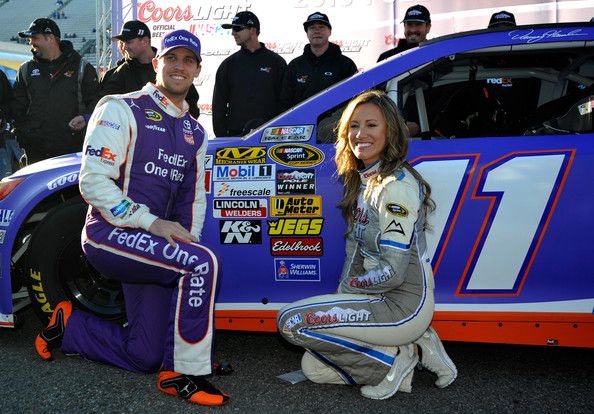 Parrack : I'm going to easy way out this weekend in picking Denny Hamlin - it's obvious but I feel it's smart. He's on the pole for both races this weekend, and he missed the spring race. So he has even more to prove this weekend.
Kacar : Going with Denny Hamlin for no other reason then this is his best shot to win so as to not go winless for the first time ever.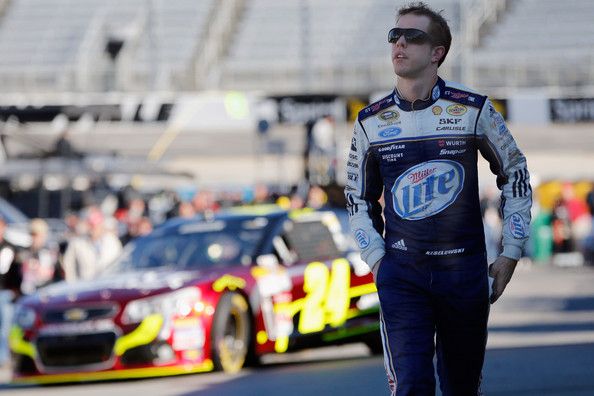 Tiongson : Do I ever hope this pick doesn't get me out of the points lead, but as I've already chosen the top two contenders at Martinsville, going with the 2012 Cup champ. He has fared well here, but this pick makes me nervous. However, it's good to think outside the box so here goes nothing. Don't let me down, Brad Keselowski​.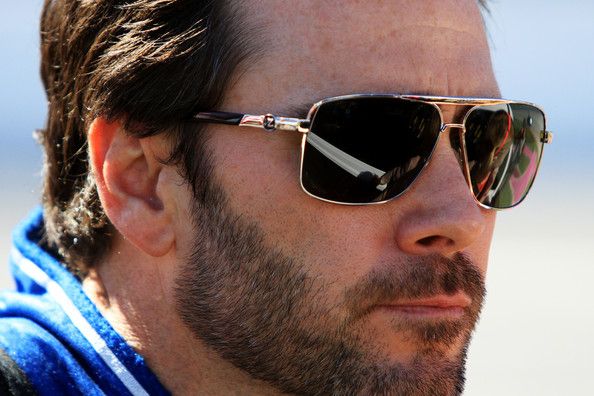 Tow: Jimmie Johnson - Jimmie is exactly where he wants and needs to be in order to win this year's Championship. Like Charlotte Motor Speedway, Martinsville can be considered the House of Johnson. If the No. 48 team finds themselves in Victory Lane this weekend, it will be Johnson's ninth win at the track.
And that wraps up this week's edition of Track Talk, and as always, I want to thank Matt, Jessica, Shelby, and Nick for making this piece rock! Till next time, if you want in or have suggestions or comments about Track Talk, let us know what you think by tweeting us @ThePodiumFinish and using hash tag #TrackTalk!