NASCAR heads down down to where everything is bigger and of course, that's Texas Motor Speedway. Will that hold true for some Chase contenders?
As the time shifts backwards for an hour on Sunday, November 4th and race fans prepare for the end of Daylight Savings Time, it's probably time for some of the Chase for the NASCAR Sprint Cup championship contenders to think about their title chances in deep thought. For some, the Cup is out of reach and it's all about solidifying their top-10 points standings as much as possible. In the case of co-points leaders Matt Kenseth and Jimmie Johnson, it's all about gamesmanship, hard racing, and keeping their stranglehold over the rest of the championship field in Texas Motor Speedway.
With this being the first race following the loss of one hour for daylight, it presents a unique challenge for both the drivers and teams to set their machines up for that transition from afternoon to dusk. It's all about adjustments and keeping up with the track, which is bound to change throughout the 500-miler. Also, it's about having a fast bullet, good handling, and a driver who's willing to let it all hang out on this treacherous beast of a 1.5-mile quad-oval track.
Last weekend saw the return of Jeff Gordon in Victory Lane, a momentous occasion for Team 24 that brought them up to the third spot in the points race as well as the belief that they're part of this title battle. Memo or not about this year's Chase being a two team tandem, it'll be interesting to see how the 42-year-old Vallejo, CA native tackles these final three races.
And then there's the non-Chasers like Jamie McMurray and Brad Keselowski who've made their return back to Victory Lane in recent races at Talladega and Charlotte respectively. Can NASCAR's "best of the rest" talents keep up their solid ways? How about Kasey Kahne and Joey Logano, who are looking to snap out of their playoff funk? Many storylines await the drivers, teams, and fans heading into Sunday's race, and we'll see all of those unfold lap by lap.
Before we get to this weekend's race picks, let's talk about this week's "Trending Topics." As yours truly won last week's race pick challenge for "#TeamTPFCup" at Martinsville (Brad Keselowski - 4th), I'll be fielding the questions to our amazing panelists, consisting of Shelby Parrack, Matt Kacar, Nick Brincks, and Jessica Tow, who are prime to give some amazing responses and deliver with clutch race picks. We'll build up the hype for Texas' big race weekend now by firing up those "Trending Topics" right now!
Trending Topics
Question 1
Jeff Gordon surely believes that he's still got a shot at his fifth NASCAR Sprint Cup championship heading into these final three races. Do you think he's got a serious chance at the Cup and can overcome the top two racers in Matt Kenseth and Jimmie Johnson?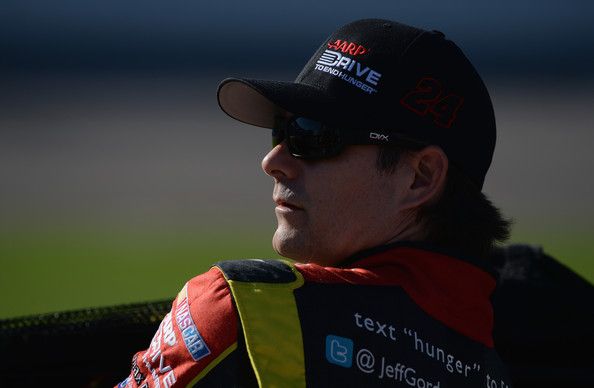 Parrack : I do, plain and simple. Yes, Matt and Jimmie have been incredible this year, and yes they are the two everyone is looking at, but since my driver (Carl Edwards) was taken out of the hunt, Jeff has been my pick. Prior to the race in Martinsville, I had my eye on Jeff Gordon to mix things up in this Chase for the championship and that's exactly what he did on Sunday. I see no reason why he can't go out these next three weeks and continue to do so!
Kacar : Does Gordon have a shot? Yes, but a realistic one? Probably not. Kenseth has been dominant at the 1.5-mile tracks and JJ is amazing at Phoenix so he really doesn't stand a chance of passing both of them. Only way he can is if they both have some sort of mechanical issue in one of the last three upcoming races.
Brincks : Gordon will not win the championship unless both Kenseth and Johnson have issues. If they do, then absolutely Jeff has a chance, but that's expecting too much. Kenseth and Johnson have been in a league of their own all season and it'll go down to the wire between those two.
Tow : Kevin Harvick is only one point behind Jeff Gordon. So if Gordon can be considered a contender, so can Harvick. It all comes down to consistency. Wouldn't that be something if Gordon or Harvick came along and spoiled the battle between Matt Kenseth and Jimmie Johnson? I guess we will have to see what happens!
Question 2
Kevin Harvick let out a flurry of words and feelings following the Truck race at Martinsville following his incident with Ty Dillon. Do you think there's some truth to his feelings, despite his apologies the next day?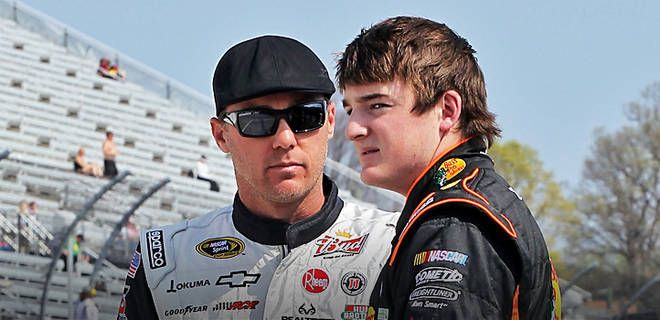 Parrack : I think there is full truth in what Kevin said on Saturday after the truck race. We've seen for weeks, if not months now that Richard and his relationship has been moving farther and farther apart. And if you notice, the apology that was given Sunday morning was not one towards Ty or Richard, it was to his RCR guys who he has three races left with. I think his relationship with Childress has gone downhill and they are basically tolerating each other for the rest of the season. And I don't blame Kevin one bit, as his Cup owner ordered his grandchild to wreck him, I mean c'mon.
Kacar : There is some truth to what he said on Saturday. The Dillons have had a somewhat easy rank up to being in the NASCAR national series with being Childress' grandsons. However, they have proven they have the talent to belong in NASCAR.
Brincks : He wouldn't have said something in the heat of the moment that he hadn't ever thought of before. The fact that those words even came out of his mouth about the Dillon brothers shows that he has thought about it before. An apology was needed, but I definitely think he believed at least a little bit about what he said.
Tow : Absolutely. Ever since the Dillon boys have entered NASCAR's top tier series, Kevin Harvick has been living under their shadows. The Dillon boys are extremely talented behind the wheel and they are the future of our sport. However, Richard Childress is their grandfather and the favoritism shows at least once in awhile. Maybe Harvick is just jealous because the Dillon brothers are talented and are truly making a name for themselves?
Question 3
We're heading into Texas and we've seen this track have some implications on the title picture, like with 2010's Denny Hamlin and Jimmie Johnson showdown, as well as Johnson wrecking out in 2009, nearly losing his points lead. Do you see this track having some major impact on the title picture?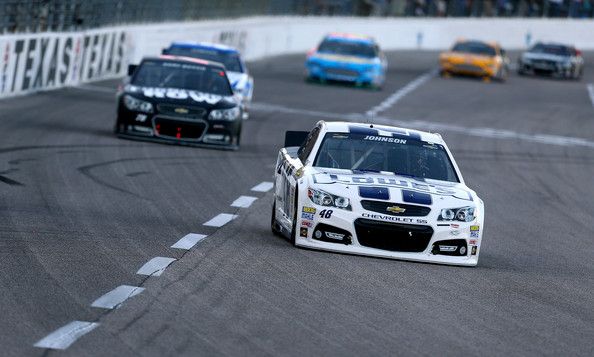 Parrack : I do see this track being able to stir some more things up. Of course it is no Martinsville, as we more than likely won't see the cautions we did last week, but when I think Texas, I think motors. There is a good chance we will see some engines being blown this weekend, and there's no telling who's it will be - Matt or Jimmie could be one of them! So I wouldn't think things are a done deal just yet.​
Kacar : I think it definitely can. Kenseth has been so good at the 1.5 -mile tracks this year that it could allow him to put some distance between himself and JJ. But JJ won this race last year so maybe that won't be the case.
Brincks : Texas is one of the worst tracks on the schedule in my opinion, and it rarely puts on good races. A few good ones come to mind, but they are few and far between. It's going to come down to mechanical failures for Johnson or Kenseth to run away with the championship, and those types of issues have an equal chance of happening in any of the next three races, so I don't think Texas will play a big role in widening that gap. That all changes if one or both drivers has issues though. They'll likely head to Phoenix separated by just a few points.
Tow : Well, they don't call Texas Motor Speedway "the Wild Asphalt Circus" for nothing. Drivers can't enter a race at Texas without at least one feud already in effect. I would not be surprised to see this track have an impact of some kind on the Chase for the Championship. With the Chase as close as it is, there's no telling what will take place this Sunday.
As we get ready to unveil this weekend's race picks, let's take a look at that #TeamTPFCup points standings heading into Texas (Race 8 of 10):
Rob Tiongson - 272 points
Matt Kacar - 249 points
Jessica Tow - 235 points
Shelby Parrack - 228 points
Nick Brincks - 221 points
First through fifth are separated by 51 points - one bad pick and it's anyone's game still. We've seen our fair share of the panelists separating in groups of the same race picks...was this the case this week? Without further ado, let's find out by unveiling our race picks!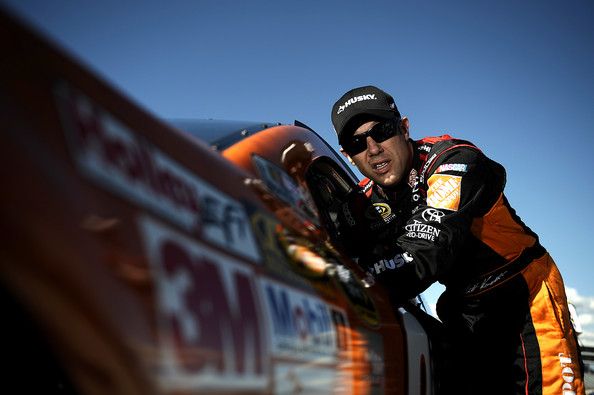 Tow : Call Matt Kenseth the Ring Leader of the Wild Asphalt Circus. When it comes to Texas, Kenseth has the best average finish of an 8.5. He has led 772 laps, has 12 top five and 15 top ten finishes; the most of any driver. He has won twice at the track, both in April 2002 and 2011. Kenseth is going to take back the points lead this weekend. Count on it.
Brincks : I need lots of points this week and Matt Kenseth is my best option, so I'll go with the 20.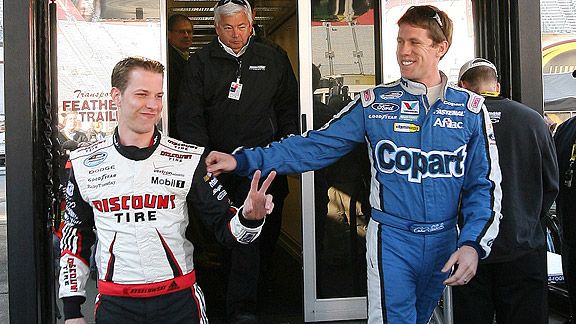 Parrack : Put it plain and simple - it's Carl Edwards for Shelby! (And why not? He's got the pole for Sunday's big race. Nicely played, Shelby!)
Kacar : I don't know why but I am picking Brad Keselowski. (Maybe that win at Charlotte is why Matt's going with the Blue Deuce!)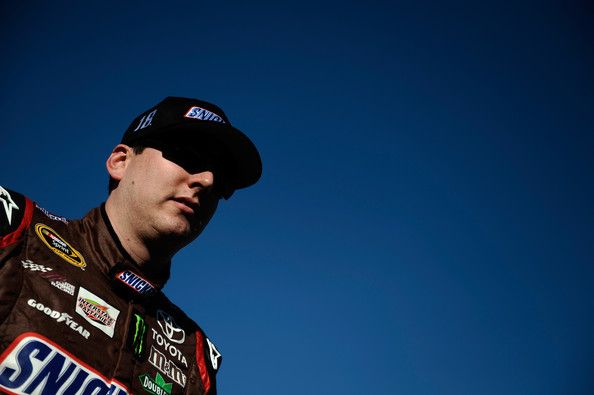 Tiongson : I'll flip the switch here, I'll forget about being well behaved and go "Rowdy." That's right friends, I'm going with Kyle Busch​, who's proven himself as the ringmaster at least back in the spring Texas race. Gotta think he's back for another trip to Victory Lane and does the Texas two step in proper style - cowboy hat and with some Snickers. Heckuva Texas combination.
And that wraps up this week's edition of Track Talk, and as always, I want to thank Matt, Jessica, Shelby, and Nick for making this piece rock! Before I wrap up this week's edition of Track Talk, I'd like to personally shout and wish my lady Allison Dunny a very happy birthday! Enjoy it, nerd - I love you!
Till next time, if you want in or have suggestions or comments about Track Talk, let us know what you think by tweeting us @ThePodiumFinish and using hash tag #TrackTalk!