Like it or not, Jimmie Johnson's run in NASCAR Sprint Cup racing is quite sterling, and it could be a run that makes true NASCAR history here in 2013.
Maybe he's got a lucky horseshoe stuck up where the sun don't shine, to put Kevin Harvick's "kind" comments about a certain five-time NASCAR Sprint Cup champion back in 2010. After all, who's made winning 66 races and placing at least sixth or better the points standings since 2002 look so easy?
Of course, it's Jimmie Johnson and the No. 48 Lowe's Chevy SS team that's being referred to here, as they've been the absolute standard of success since their full-time entry into the sport just 11 years ago. Coming into the sport as Jeff Gordon and his No. 24 team reclaimed their spot as the top dog of NASCAR racing, Johnson and his crew chief Chad Knaus had somewhat standard expectations as a rookie combination in Cup racing. Nobody expected them to reel off three wins and place in the top-five in points.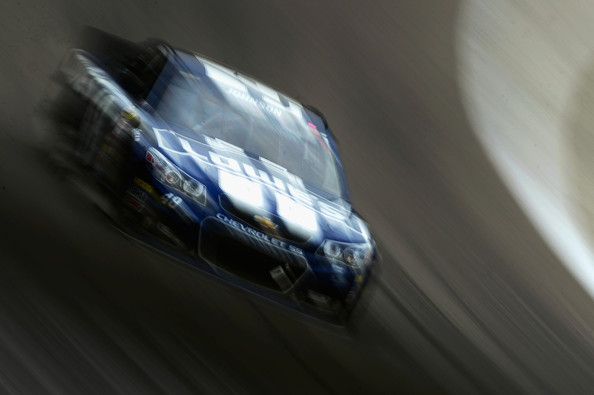 But they did and they got accustomed to excellence and perfection in their pursuit to write their own part of NASCAR history. Each year, they got faster, stronger, and more resilient, especially when it came to overcoming obstacles that would normally derail even the best Cup teams. Soon, those races where salvaging a sixth place at Martinsville or sweeping races at Dover, Daytona, and Charlotte became the norm for this exceptionally amazing bunch. It soon became apparent that the Johnson/Knaus pairing was a truly strong combination ready to take on the competition like Jeff Gordon, Kurt and Kyle Busch, and the likes of Dale Earnhardt Jr., Denny Hamlin, and Matt Kenseth.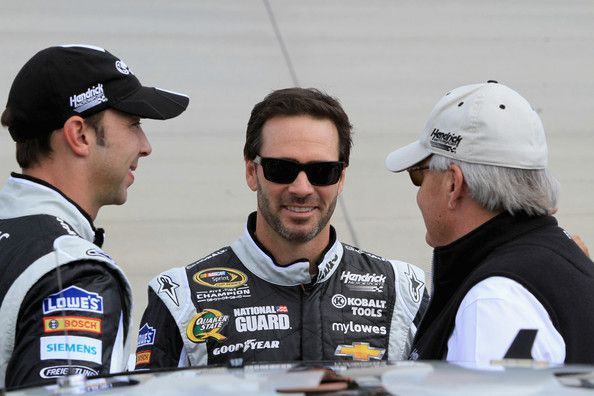 Seems like on a yearly basis, when the experts make their title picks heading into Speedweeks at Daytona, the No. 48 team is the one to beat. Whether it's with the old Car of Tomorrow or the "sexy" Generation 6 cars, this Lowe's team just gets the job done. From their seemingly choreographed but efficient pit stops to their steady and fast arsenal of SS's at the shop, very few factors can derail this crew from winning a sixth championship in 2013.
For a time this year, they appeared to "lose" their way, if you will, after winning the 400-miler at Daytona in July. They endured a slump of sorts in August, placing 13th after a tire failure at Pocono shuffled them out of contention for a "Trickle Triangle" sweep, 40th at Michigan with engine problems, 36th due to a crash at Bristol, and 28th at Atlanta from crash damage in the Labor Day evening race. Some began to wonder if the No. 48 team lost their way or if it was just a temporary funk of sorts for this bunch.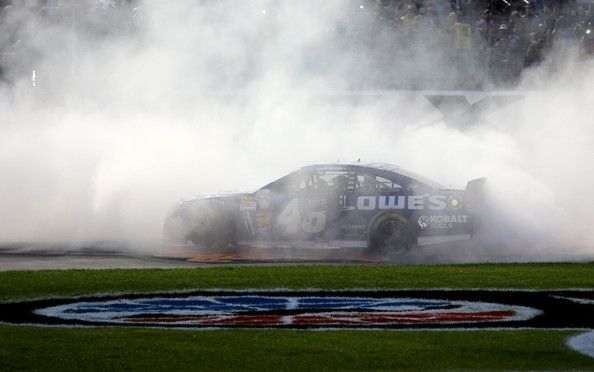 Well, after a 40th at Richmond in September, the wheels started to roll in the right direction once more for the Johnson Express in perhaps the most important part of the NASCAR Sprint Cup season: the Chase. Witness: Johnson got on a roll, placing fifth at Dover, fourth at Loudon, a big win at Dover, sixth at Kansas, fourth at Charlotte, 13th at Talladega, fifth at Martinsville, and a huge victory at Texas last weekend. To say the least, it's nothing short of spectacular, as the blue and white No. 48 Lowe's Chevy SS seems to enjoy its presence at the front of the field.
Even when things got a bit heavy with the post-race discussion at Martinsville that saw Greg Biffle express some displeasure towards "Five Time," it didn't cause the El Cajon, CA native to flinch or lose his focus on the prize. If anything, it probably lit more of a fire with the 38-year-old stock car legend, as he went on to dominate at "The Wild Asphalt Circus" by leading 255 of the 334 laps in his stout sixth win of 2013.
Despite their strong season this year, Johnson still finds the season to be a thrilling surprise, as he said, "Man, it's so weird because I've been in position before where I've had these amazing sensations and feelings that a championship was going to happen, and we were able to do it for those five years in a row."
Some may never properly acknowledge or give due credit to Jimmie Johnson, crew chief Chad Knaus, the diligent pit crew, the shop crew, or even car owners Rick Hendrick and Jeff Gordon for possibly assembling the greatest dynasty in this era of NASCAR racing history. But to be honest, perhaps they don't mind that they don't get the attention and praises from the outside world.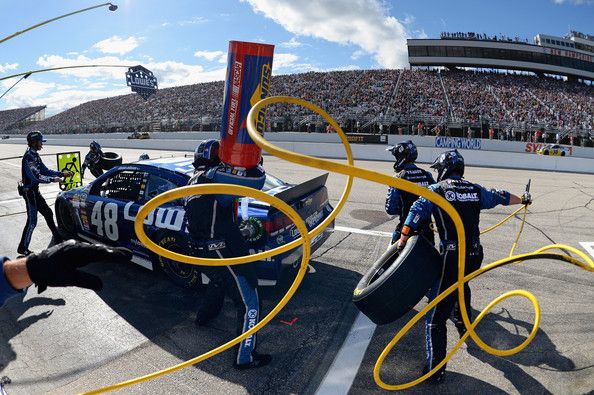 After all, it just fuels them to keep winning and to keep staying at the top of their game. Meanwhile, at the rate they're going and with Johnson still at a relatively young age, there's no telling what their record will show when the helmet's hung up and the innovative crew chief atop that No. 48 pit box decides his time as the "coach" of this brilliant team enjoys the slow life. For now, fan or not, it's safe to say that we're watching one of the most dynastic and solid Cup forces in all of NASCAR history. That part of history could very well include the sixth time hoisting the Cup trophy at Homestead-Miami Speedway in just two weeks.
Until then, there's the next challenge at Phoenix International Raceway, a track that's somewhat dogged Johnson and his No. 48 team. Nevertheless, don't expect history to repeat itself on Sunday and instead, watch for that Lowe's Chevy to be a force to be reckoned with at this treacherous and beast of a Southwestern "roval."