Ray Evernham has been said to leave no detail unattended. We find out first hand in an exclusive interview here on TPF!
To some racing fans, this remarkable individual will be forever immortalized as the brilliant crew chief of Jeff Gordon from 1992 to '99, forever changing the record books and landscape of NASCAR racing with the No. 24 Hendrick Motorsports team. For others, he's the man who led the comeback of Dodge in NASCAR in 2001, which led to the resurgence of two great stock car legends in Bill Elliott and Sterling Marlin. However you perceive Ray Evernham, in the words of Dr. Dick Berggren, he is definitely someone who "leaves no detail unattended."
Whether he's tinkering with the car's setup from atop the pit box or having to make some managerial decisions, Evernham is precise and innovative when it comes to his approach with cars or his projects. Learning from some of the sport's greatest figures like Roger Penske, Jay Signore, the Andretti, Foyt, and Unser clan as well as Jeff Gordon and Rick Hendrick, the pride of Halzet, NJ encountered fate in the strangest but neatest fashion. Intending to become an IndyCar racer, an accident at Flemington, NJ in a modified car would greatly change the course of his life. His racing story would go from the driver's seat to atop the pit box as one of the greatest crew chiefs ever in racing.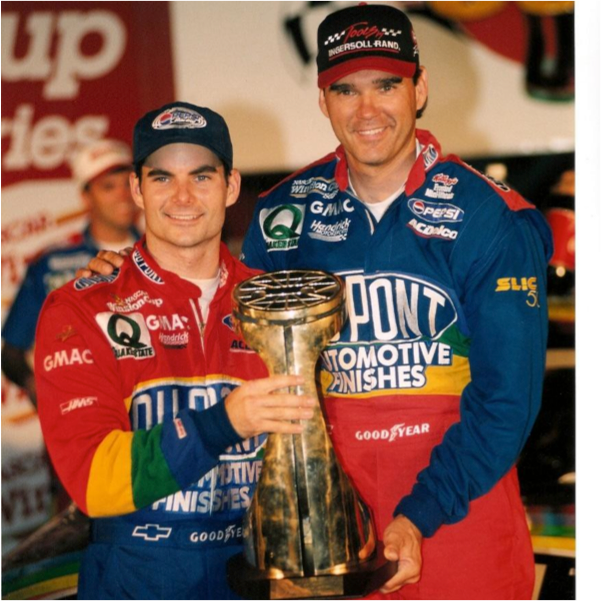 Much like his colleague and friend Jeff Gordon, who also had his sights set on racing the open wheel circuit, a change of plans resulted with one of the greatest driver-crew chief combination in NASCAR history. Their strategies on race day and at the shop revolutionized the sport to become truly one that's all about teamwork and preparation.
Together, Evernham, Gordon and the No. 24 team would win 47 Cup races and three Cup championships. That same approach would be utilized when he formed his own Cup team in 2000 in efforts to lead Dodge's return in '01. From the great Daytona 500 debut, which saw a pole position, to a Brickyard 400 victory in '02 with Bill Elliott, Evernham's ethic was usually met with great success.
Recently working as an analyst with ESPN (2000, 2008-'10, '12-'13), Evernham now devotes his time with one of his newest projects with AmeriCarna, which airs Tuesday nights at 8 PM ET on Velocity. Each week, he brings viewers on video road trips with some neat car enthusiasts who'll share their passion and love for their vehicles, whether they're a car collector or a celebrity. As you'll read in this exclusive piece, he's quite proud of this endeavor and the program itself is great, neat way for younger folks (like said author) to learn about the cars of our past.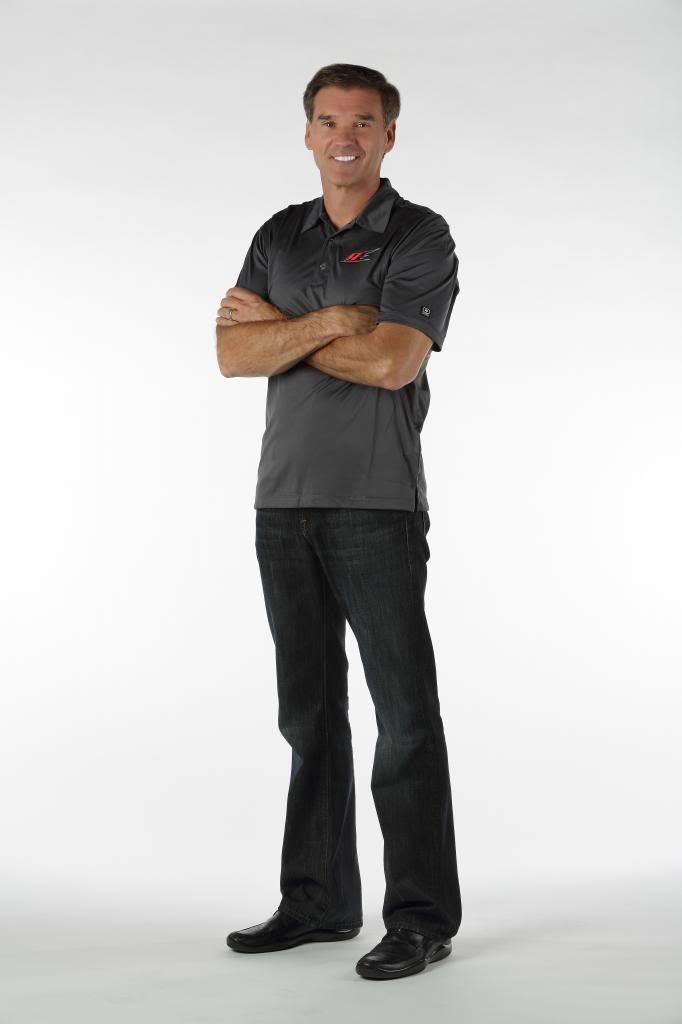 Additionally, Evernham recently announced that he'll work with Hendrick Motorsports' four Cup teams in a competition role. Before fans ponder if it's a crew chief position, it's more of a role where he'll assist each driver and crew with full attention. Needless to say, it's a full circle reunion, as he'll get to work with Gordon, Kasey Kahne, and Chad Knaus, a former pit crew member of the famed "Rainbow Warrior" during their title runs in the 1990's.
It's an honor and privilege to interview Evernham, who's someone that I greatly respect and look up to with his incredible work ethic and accomplishments. In a neat print and podcast interview, which we'll air on our Saturday night, February 22nd show, I got to talk with Evernham as we head into a new season of NASCAR racing. Nope, we avoided the Gordon questions for the most part - until the end! Instead, it was about getting to know more about Evernham and to learn more about his new endeavors.
Without further ado, I'm proud to present our latest interview here on TPF. Ladies and gentlemen, let's go "In the Garage with Ray Evernham of Hendrick Motorsports and AmeriCarna on Velocity!"
Rob Tiongson : First of all Ray, I do want to thank you for letting me interview you for The Podium Finish blog and podcast. We're just about a few weeks away from the start of another NASCAR season. Having been a crew chief and team owner, what's the thoughts that most of these teams as they prepare for the Daytona 500?
Ray Evernham : Well, I think there's been a lot of rules changes, certainly with the racecar and procedures. A lot of teams are trying to buff up their speedway car and not forget that the following week, that they're going to have to pay attention to a lot of the new rules and regulations and qualifying procedures. I think there's a lot of strategies and discussions going back and forth in the shop. With the new rules, it's going to be really important to get into Victory Lane. I think that right now, if I was a crew chief or owner, that's what I'd be focusing on.
RT : Having been in that position as one of the most meticulous crew chiefs and car owners in NASCAR, do you think these rules changes and qualifying changes would throw you in a curve or would you embrace these changes immediately?
RE : Sometimes change can be a good thing, right? It gives the person who gets to the edge of the envelope faster with an advantage. Oftentimes, if I thought to get an advantage was worth a change, I was for it. I'm a bit of a traditionalist when it comes to racing. I don't like a lot of control – I like an open playground, if you will. This qualifying procedure gives a new open playground – the qualifying procedure can be something that's good. I'm not sure if I agree with the Chase procedure with one final race. I think the qualifying procedure can be more exciting for the race teams and fans.
RT : Absolutely and I think it's going to be great when they do the group qualifying efforts at a short track like in New Hampshire and other venues. What made you decide to embark in a crew chief career and did you ever imagine it to be as successful and vast as it would be?
RE : Honestly, I never imagined myself to be a crew chief. My goal was to be a driver. I wanted to win the Indy 500 and I wanted to be an IndyCar driver. I took a job working in IROC (International Race Of Champions) with Jay Signore and Roger Penske and I got an opportunity to work with some of the greatest drivers in the world, but all because I wanted to drive Roger Penske's IndyCar. I learned a lot about stock cars and I was racing in the open wheels and modified in the Northeast in New York, New Jersey, and Pennsylvania. We followed the NASCAR circuit a little bit and World of Outlaw shows. Wall Stadium was my hometown track.
Ultimately, I learned a lot about stock cars and preparing cars. During my driving career, I got injured and I couldn't really drive for a while so I had to go get a job. Mike Joy and some other people convinced me to go down South. Andy Petree helped me get together with Jeff Gordon. Next thing you know, we're down there, and I never really planned on being a crew chief, ended up being a NASCAR crew chief.
It goes to show that sometimes, you can't even write a script for your life because you couldn't write one as good as what happens to you and that's the way I feel. Getting hurt in the modified at Flemington, I thought, was the worst thing that happened to me ended up being the best thing that happened to me. Life takes a funny turn and sometimes when you're dealt with what you think is a setback, you make the best out of it and it turns out really good for you. I was really fortunate that something that seemed to be a bad thing turned into a good thing.
RT : I think that's why you and Jeff meshed so well together when you paired up for the '92 season with Bill Davis and eventually with Hendrick Motorsports from '93 to '99 because he too wanted to be an IndyCar driver – we all know how that turned out! When you were atop that pit box for the 24 team and with the Dodge efforts, did you ever have doubts in your minds when you had to make unconventional decisions to win races?
RE : I think you always have a doubt but at some point you have to take the best situation you have at that moment and trust your gut. The whole thing is about being prepared before the season starts and I used to do a lot of work, looking at scenarios, say, if this happened, would I do this, if this happened, would I do that, or if the caution came out, would it affect the tires – research and being prepared is a big part of it.
When you're prepared, you make your decision with confidence, you go forward, and you've got to remember, it's (about) the odds. All you're doing is managing the odds. I felt most comfortable atop the pit box. I probably second guessed myself more at the shop and with management than on the pit box because I felt more prepared when I got up there to make those decisions.
RT : That's pretty interesting that you'd say that because I'd have thought the race decisions would've been harder, especially when had to decide to change two tires at a place like Michigan, Loudon, or Charlotte. The odds would work for you with those races. You've worked with the media, particularly with ESPN over the past several years. Did it give you a new perspective of the sport and a climate of things from the fans' perspective as opposed to when you were a crew chief and car owner?
RE : Without a doubt. I've been fortunate enough in this sport to have worked in everything from a driver, crew member, crew chief, car owner, and ultimately as an analyst with the ESPN broadcast team. It helped me learn and understand more about how the sport was covered and what things to look for. I won't be returning to ESPN this year but I've really appreciated being a part of that group and learned an awful lot from being there.
RT : I think you gave the fans a lot of perspective and as a longtime fan, you're a great asset to this sport and we definitely thank you for that. Now, let's talk about one of your new ventures which includes your TV show on Velocity called AmeriCarna. I watched a bit of it this past weekend and I have to say, it's a really great show that focuses on a lot of the vehicles from our yesteryear in our culture. How'd you come up with the basis of the show and what are you looking to achieve with the program?
RE : Throughout my years in racing, I've been able to travel around the country and meet a lot of really extraordinary people with great cars and great stories. As I started to put these stories together, I thought, "We should take video this and maybe a lot of other people would want to see it."
That became the basis point for AmeriCarna. I hope that we want to rekindle America's love for the automobile for the younger generations and take people back to a time when they really cared about their cars.
Cars have really been special to America's growth and development and it has been a big part of our culture. I think we're telling a little bit of history and we're trying to bring out some emotion. With our show, we have what we call "E's and C's:" we went to have entertainment, education, and emotions along with cars, culture, and cool.
We're having a lot of fun and I think we're reaching out to a lot of people and the show is on Velocity each Tuesday night. We just had two great episodes, including one about Marty Robbins' car that was found in a farm and was restored. Robbins was a great singer back in the 1950's and 60's. On that show, Brad Paisley and Charlie Daniels helped us out.
Then we head out to California and we spend some time with Don "The Snake" Prudhomme and John Force. Actually, the great director and actor Ron Howard is also on that show and we talk about the effect of California hot rodding culture. We're really just trying to get people to have fun with cars again and teach them something about how big of a part of American history that cars have been.
RT : I look forward to watching those episodes. I watched the one with Mike Love talking about the woodie wagons and I thought that was really neat to see those. Who would you say had a huge influence with cars and racing for you?
RE : It's hard to say. I can't remember ever not having a passion for cars. I remember being in love with go-karts and cars and wanting to just see these cars. My dad was an auto mechanic early in his life. My uncle used to take me back and forth to the races when I was about seven or eight years old.
Throughout my life, a lot of people have really been good to me and I've been fortunate enough to work with some great people like Jay Signore, Roger Penske, Rick Hendrick, the Foyts, Andrettis, Unsers, and Jeff Gordon. A lot of people may not know the name John Bickford but that's Jeff Gordon's stepdad and John's really helped me a good bit. As I've said, I've had a really lucky and blessed life to have worked with some of the great people in our sport.
RT : I think those folks, in their own way, would credit you back for their passion for racing and cars. I recall that I tweeted and asked fans, "If you could race any car in any era, what would it be?" You answered that tweet and said that you'd want to race with a Wood Brothers 1969 Mercury. What was it about that era of NASCAR that stood out to you?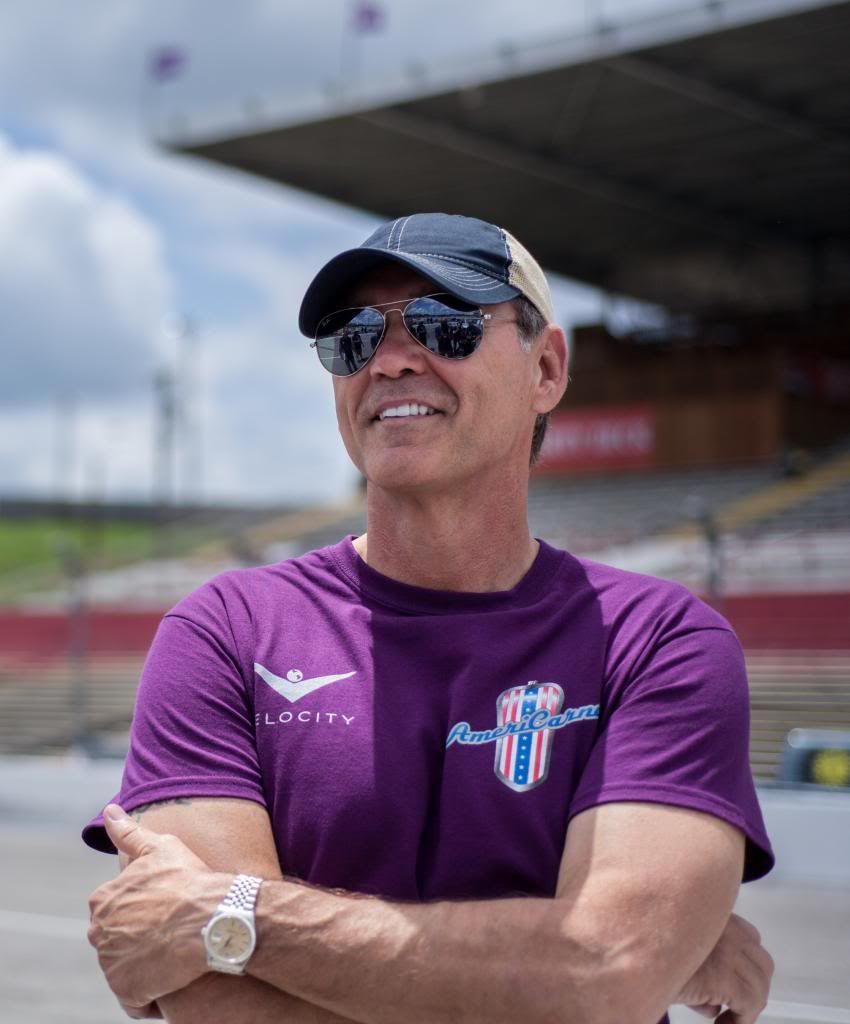 RE : I love the aero cars. I've got some winged cars like the Superbirds, Daytonas, and flat nosed Mercurys as well as a Talladega. That was when stock car racing was really innocent. The factories were really behind it. I think that Leonard Wood and the Wood Brothers were just so cool. I would have loved to have worked with Leonard Wood and understood what he was doing. The guy was ahead of his time.
When I look at that Wood Brothers Mercury, I think that would have been a really cool car to drive. You think about Pearson and Yarborough and it makes me think, "Man, I would've really loved to have driven for the Wood Brothers."
RT : I could imagine because those cars were so imaginative. They weren't concerned with things like the 5 and 5 rule, changes in the aerodynamics, Car of Tomorrow, or Gen-6. It was based on whatever cars were out there and you basically had to reproduce that in your shop.
RE : Those were the days when Holman-Moody were in their heyday and Banjo Matthews, another guy that taught me a lot in the short period that I got to work with him. Those were the early days of stock car racing. It's no different than saying, "I'd like to have gone back and play baseball with the 1962 Yankees with Mickey Mantle and Roger Maris." It was a neat time for the sport and I'm kind of an oldies type guy. I like 60's music and cars so anything from the mid 60's to the late 60's, I really like.
RT : Hey Ray, I like it too and I'm younger! I got a lot of respect from that time period. A lot of the music and history that I read about comes from the 60's. I do want to pose this question, which comes from my father Virgil, who's a huge racing fan and got me into NASCAR, he asks, "In a perfect world, if you could ever crew chief again for any driver and team in racing, who would it be?"
RE : That's a tough question. I feel like I've lived my life and career really only being Jeff Gordon's crew chief in NASCAR. If I was ever going to be a crew chief again, it would be for Jeff Gordon. If not, I'd be willing to help guys like Kasey Kahne and Chase Elliott. The title of crew chief is a much different word now. Jeff Gordon and I had such a run and it was special like magic. I wouldn't want to relive that by being a crew chief for somebody else.
RT : Those are true words right there. As being a Gordon fan growing up, that would have made 15-year-old me pretty happy to hear that for sure! And Ray, I didn't ask you any Jeff Gordon questions, imagine that! (laughs) I'm sure you're sick of those.
RE : (laughs) If you have a Jeff Gordon question, we're still good friends, we communicate quite a bit, and I try to stay close with him and see him often.
RT : I do have one more question. It's kind of weird hearing people talk about how we're getting closer to that "r" word for Jeff Gordon. What would you have to say about Jeff Gordon, the driver, after you left the 24 team? Would you say his legacy is still as good as it would've been if you stayed with him or do you think he grew a lot more because of you leaving the team?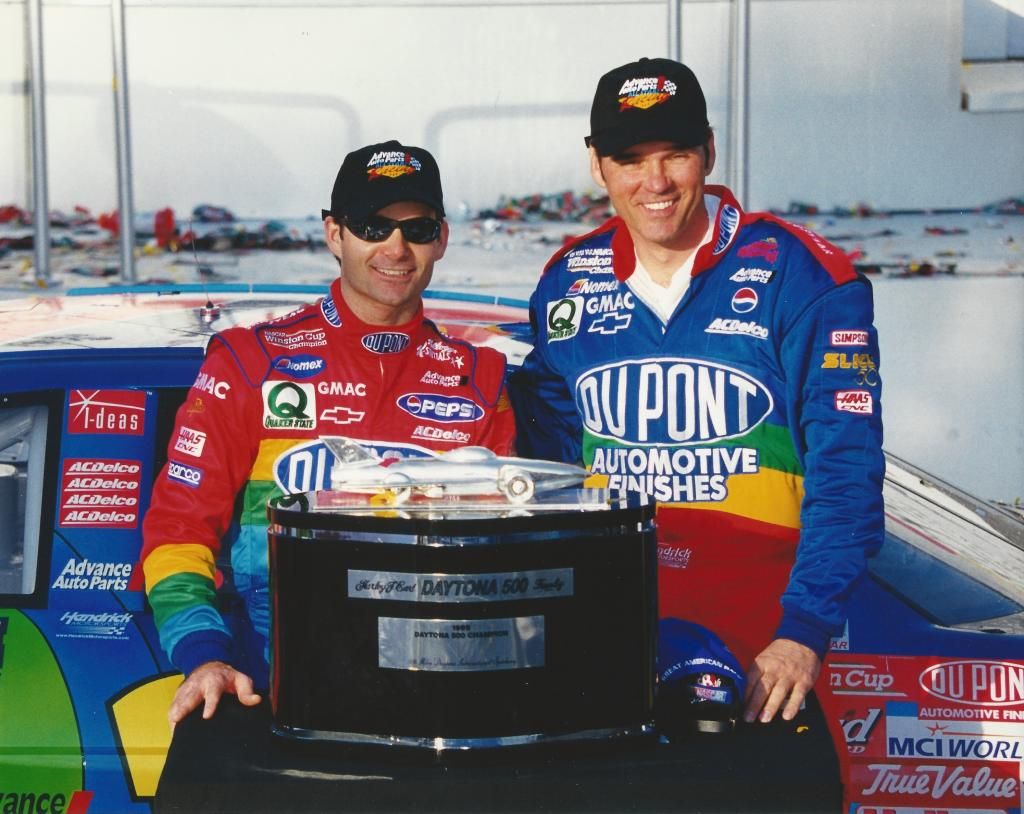 RE : It's hard to say what the record would've been. If you look at his record, it's pretty darn good. There's only two guys in the history of the sport that have more wins than him. Championships are a lot harder to come by.
Jeff grew as a person and has a tremendous job with charities. I'm really proud of him when I look back at his accomplishments. The world was changing.
Who's to say that if we'd been together, we'd have won anything? We might've not. The fact that he's been able to go on and win, being third on the all-time wins list and winning that fourth championship, all the other things that he's been able to accomplish, makes me really proud of him. No matter what happens, you're looking at a guy who has arrived in the top-five in the all-time greatest in NASCAR racing and that's amazing.
RT : I think that people who look back at his career and yours, as you've both had a lot of credit towards NASCAR's big boom in the 1990's and 2000's, won't be able to appreciate these for a while. As a fan growing up, I definitely want to say thanks on behalf of the fans who got into NASCAR because of what you and Jeff did.
RE : We appreciate that and it's certainly been good talking to you! We appreciate you following us on Twitter. Again, I'm on Twitter (@RayEvernham) and my show is there (@AmeriCarna_tv) so please follow us!
RT : Absolutely and hey, you're a man of your word being meticulous! I like that. I was just going to ask you about that (Twitter info) so I really appreciate you taking the time to talk and we hope you have a great season with AmeriCarna!
RE : Thank you!
Author's Notes and Acknowledgements: I'd like to thank Ray Evernham for taking the time to let me interview him for the fans here on TPF! I also want to thank Ann Eaton and Ray Evernham Enterprise LLC for their assistance and for the pictures accompanying the interview.
We'll air this interview on Saturday, February 22nd at 8 PM ET/5 PM PT on our live podcast! As Ray mentioned, he is on Twitter (@RayEvernham) and you can catch his show (@AmeriCarna_TV) each Tuesday night at 8 PM ET/5 PM PT on Velocity! Also, we'd like to congratulate Ray on his recent induction into the International Motorsports Hall of Fame and with his new role at Hendrick Motorsports!