Some folks dream and some just gaze. For Jessica Kline, she lives her dream each day through Backwoods Girls.
When The Podium Finish was established in June of 2010, it was created from a previous idea in mind. It stemmed from works that I had written for Bleacher Report, but with my own voice, forum, and place where I'd eventually have a team who shared the same passion and possessed the talents to convey the racing stories that otherwise wouldn't be known. To say the least, this website and its accompanying podcast on FanvsFan Radio Network are my visions that have have carried my dreams in racing to this very day.
For Jessica Kline, a Canadian racing fan, she was influenced by her father's drag racing efforts and her own passion to establish a wonderful team called Backwoods Girls Promotional Staffing Inc. Recognizing a forum and place for her to share those interests but in a way that others could share that platform through BWG, Kline's dream and vision has become one of the top motorsports and outdoors promotional groups in Canada and has made gains in the US. Their social media presence is as outgoing and excellent as the people behind this group, which starts at the very top with Kline.
Kline is constantly at work with BWG to make sure it excels from a locally successful venture into one that'll expand in the US. Some of NASCAR's top stars like Matt Crafton and Michael Waltrip have gotten acquainted and met the faces and catalysts behind BWG. BWG has been an outlet for women to not only work in the field of promotional and marketing sectors, but also, to have an impact with the outdoors and racing worlds.
Beautiful, sweet, and very sincere, Kline is always accessible and just a tweet away for her family, friends, and fans to reach out to on the social media circuit. These qualities and her approach as a genuine people person leader is why BWG has grown and become so successful in such a short time span. Whereas some folks aren't keen into planning ahead and being busy with work, Kline absolutely strives with the high stakes and intensity that comes with leading her team into new ventures.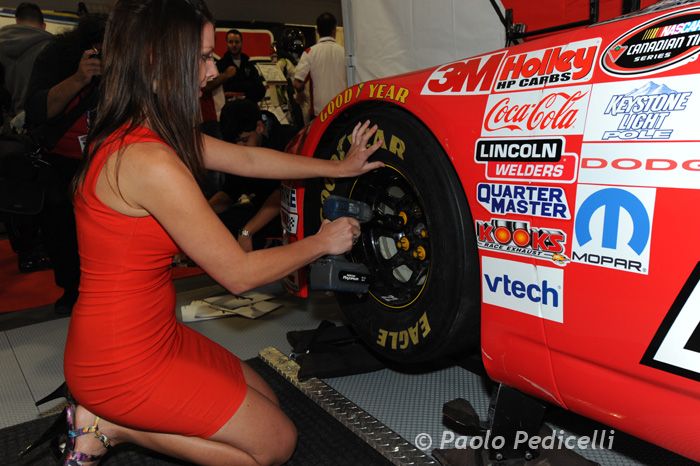 It's safe to say that on a personal level, I felt that I struck a chord here and got to know not just Jessica Kline, CEO of BWG. We got to know Kline, the amazing young woman who's done more than just dare to dream - she's living and realizing her dreams each day! Clearly the team that supports her endeavors and mission vision carry a bit of who she is, with each girl going to each event and doing more than just your typical promotional ventures - they're a huge part of race day at Canadian Tire Motorsports Park or an outdoor or agricultural event in the "Great North."
An interview that's been a few months in the making, I'm proud and pleased to present our latest "Getting Personal" interview with my amazing and sweet good friend, Jessica Kline. Sit back, relax, and let's learn all about Jessica and her amazing team at BWG, all right here on TPF!
Rob Tiongson: First of all, Jessica, thank you so much for taking the time to hang out with us here on The Podium Finish. For the fans at home who are learning about you and Backwoods Girls, tell us a bit about yourself and a little background with how Backwoods Girl got established.
Jessica Kline : Not a problem – thanks for giving me the opportunity to be part of TPF! I actually grew up at a local dirt track and drag strip, watching my Dad and his team (at the time, called Backwoods Racing), work their way up in points despite several challenges along the way. It was this early childhood experience that led the foundation for my interest in racing and motorsports.
In 2012, I decide to create Backwoods Girls Promotional Staffing after noticing a gap in the motorsports event and tradeshow industry. I saw lots of promotional staff working at these events, but a large portion of them didn't seem to know much about motorsports! I thought, there must be ladies out there like myself, who are skilled at sales, promoting, and also have an interest and experience in the motorsports and automotive industries.
As a result, BWG Staffing was created, with a specialization in providing promotional staff to companies involved in the automotive, motorsports, outdoors, and agricultural industries. Many of the girls we hire race cars, motorcycles and enjoy working on equipment!
RT : Some folks, at least in the States, may not realize how huge Canadians are into racing, one of the major events that Backwoods Girls specializes. As a fan and also with Backwoods Girls, how amazing is it to be working at events where a lot of the top drivers are at and also connect with new fans too?
JK : I have been so fortunate to have the opportunity to work at some major racing events here in Canada. Early last year, we attended the Canadian Motorsports Expo in Toronto, ON, and had the chance to meet Michael Waltrip. This year, we will be attending the same event (and will have a larger presence at the show), which will feature Ryan Newman.
Last summer, the Canadian Tire Motorsport Park located near Toronto, ON hosted the first Canadian race in the NASCAR Camping World Truck Series. It was a great race and a huge success, and will be returning for the second year in September 2014.
Also, the Canadian Motor Speedway, which is strongly supported by Jeff Gordon, is being built just 5 minutes from our head office and another 5 minutes from the Canada/Buffalo, NY border. The track features a ¾ mile oval track and 2 mile integrated road course. We cannot wait until the project is completed in 2016 – this speedway is going to be pivotal for auto racing in Canada!
RT : When Backwoods was established, was it a relatively fast turnaround for development or did it take time for your company to truly take shape? And as CEO, what's it like leading your amazing team?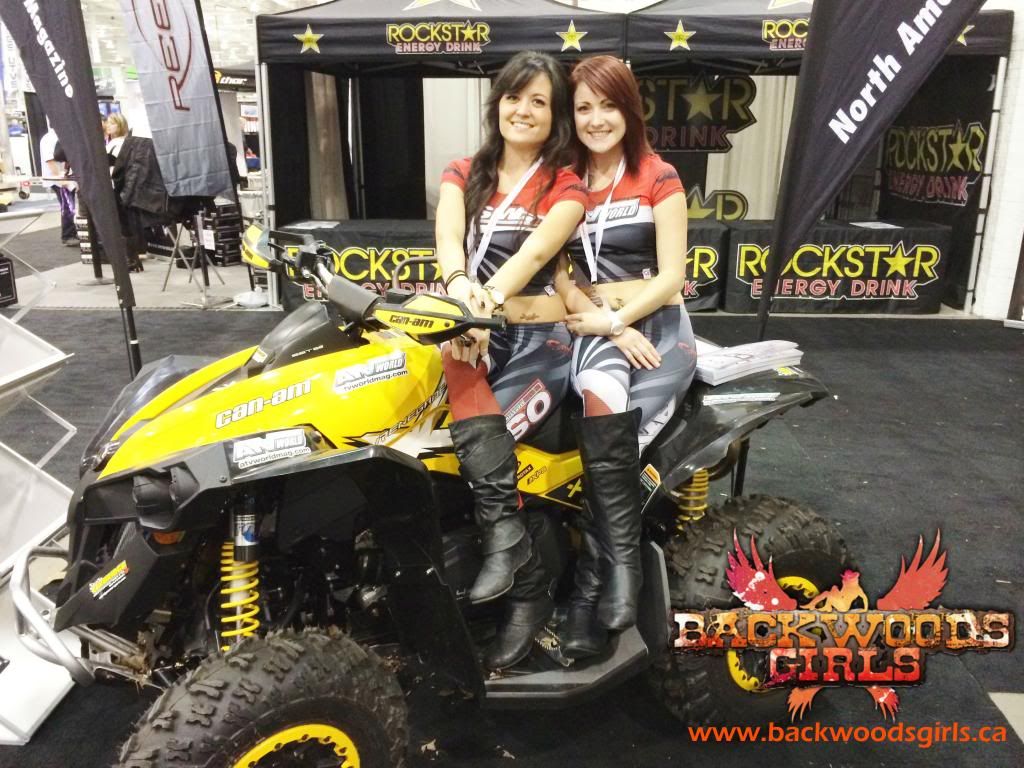 JK : We've received a great deal of positive feedback since we were established in 2012. It's certainly taken some time to establish our reputation in the motorsports community, especially given the competition from other promotional staffing agencies. However, we are continuing to grow and expand with each event we attend. I have an amazing team & support network behind me, and am continually amazed by the positive feedback we receive. Our Backwoods Girls truly make us who we are – I've had the opportunity to meet such wonderful and inspirational ladies over the past while, and we've been slowly building our Backwoods Girls community to include ladies from across Canada and the USA who live the "Backwoods life".
RT : BG also specializes in outdoor events – what events right now are y'all working on at the time being? Any plans to branch into the Northeast US?
JK : Absolutely! The sky is the limit with us, and there are some major plans to branch into the US in the upcoming year. Those plans aren't yet finalized so I'll keep it a surprise for now :)
Right now, we are working on the Toronto Motorcycle Supershow, Canadian Motorsports Expo, and a few other exciting projects & events in the work. 2014 is going to be a great year!
RT : As the Co-Editor-in-Chief of TPF, I know how it's like to lead a team and try to delegate work and also try to plan the big picture of a group. Did you ever imagine BG to expand so much into an outdoors and motorsports promotional group that's expanded with the advent of social media?
JK : It can certainly be challenging at times to manage all aspects of the business; but I enjoy the variety and flexibility that Backwoods Girls gives me. I've always envisioned BWG Staffing to be a primary name in the outdoors & motorsports industry.
Our reputation is growing, and the number of events we attend continue to increase. Social media has been a great way to connect with potential clients, race fans, and overall lovers of the Backwoods Life. Connect with us on Twitter & Instagram (@Backwoods_Girls) and Facebook!
RT : What have been some of the most memorable events that you've been involved with that's made you feel like a kid during Christmas Day?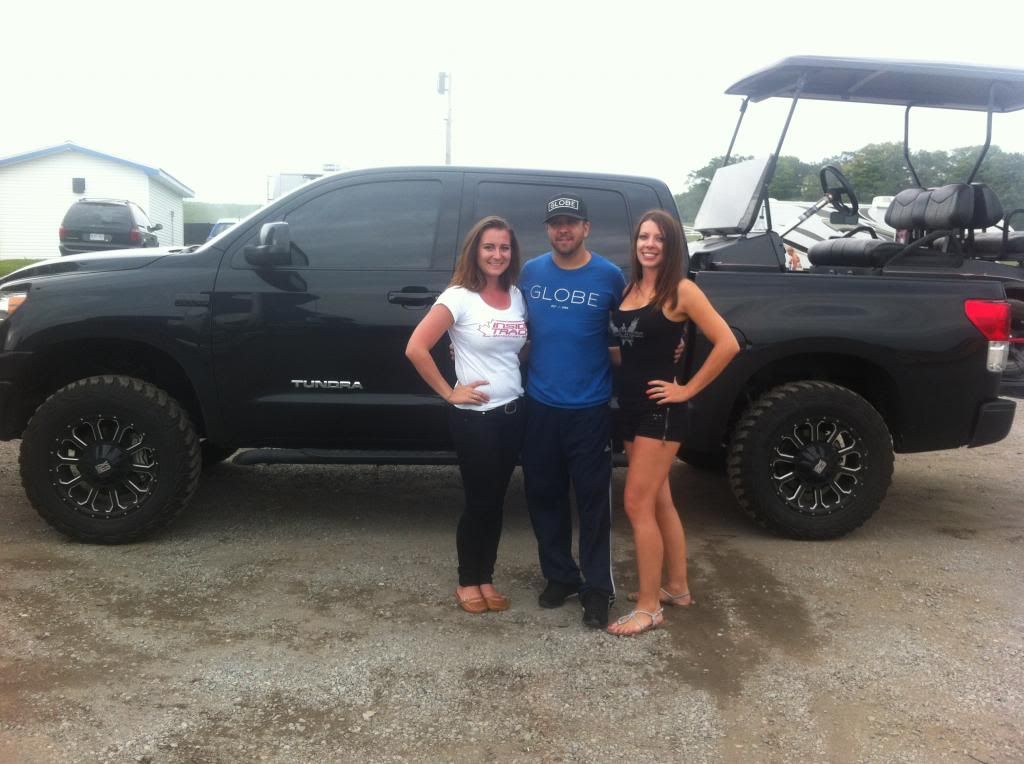 JK : Well, it's been great to work at some of the major races in Canada, and connecting with racers like Michael Waltrip and Matt Crafton (at the NASCAR Truck Series race); but I think my biggest "kid on Christmas Day moment" was actually going to the recent North American Snowmobile & ATV Show with a total of 17 ladies. I remember looking around, and seeing our Backwoods Girls at various booths, thinking, "Wow, this crazy idea I once had has become a total reality." It was an absolutely amazing and humbling experience to an idea or dream can become reality.
RT : Describe a typical day in the life as CEO of Backwoods Girls. What usually takes place and is it a consistent flow or a spontaneous 24 hours?
JK : I don't know if there is a such thing as a typical day! Each day is different, which is why I enjoy doing what I do. One day I could be at the track, and the next I'm on the phone, answering e-mails or researching new events to attend. It's certainly very spontaneous, but my favorite part is getting to events, watching racing and meeting new people.
RT : Now let's talk a little about you – what are some of your favorite things to do when you're not working?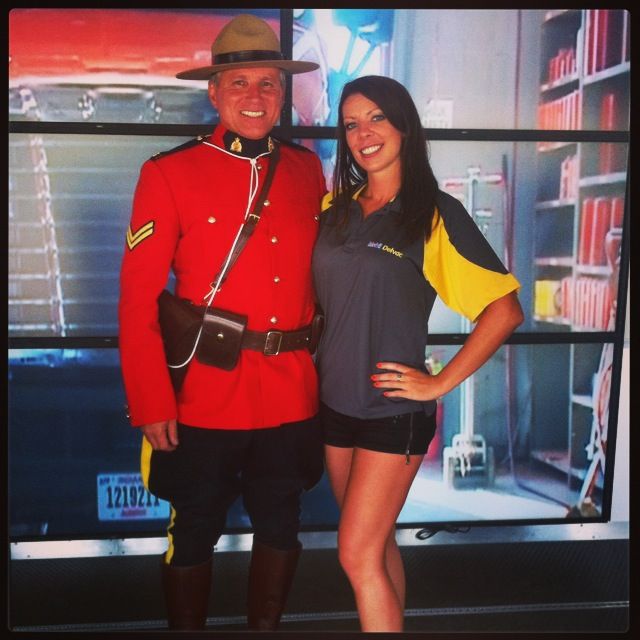 JK : Well, I'm a country girl at heart, so one of my favourite things to do is to visit friends in Texas, and stomp my boots a bit on the dance floor! :) I teach line dance lessons when I have time, and also try to get my adrenaline fix whenever I can!
In the summertime, I'm on my motorcycle almost everyday (2008 Suzuki SV 650) & hanging out with family, and in the winter I enjoy snowmobiling and snowboarding.
I'm a true believer that you only live once, and need to make the most out of every day.
RT : Also, while we're getting a little personal – what are some songs that are currently playing on your iPod or playlist frequently?
JK : Great question! I love music, and always have in playing in the background. I love country music (Eric Church, Luke Bryan, Jason Aldean), but enjoy mixing it up with old & new rock, pop, and the random old school 80's or 90's tune – mood depending! :)
RT : Alright, Jessica, I've always wanted to ask – would you ever have a day for The Podium Finish with the BG girls?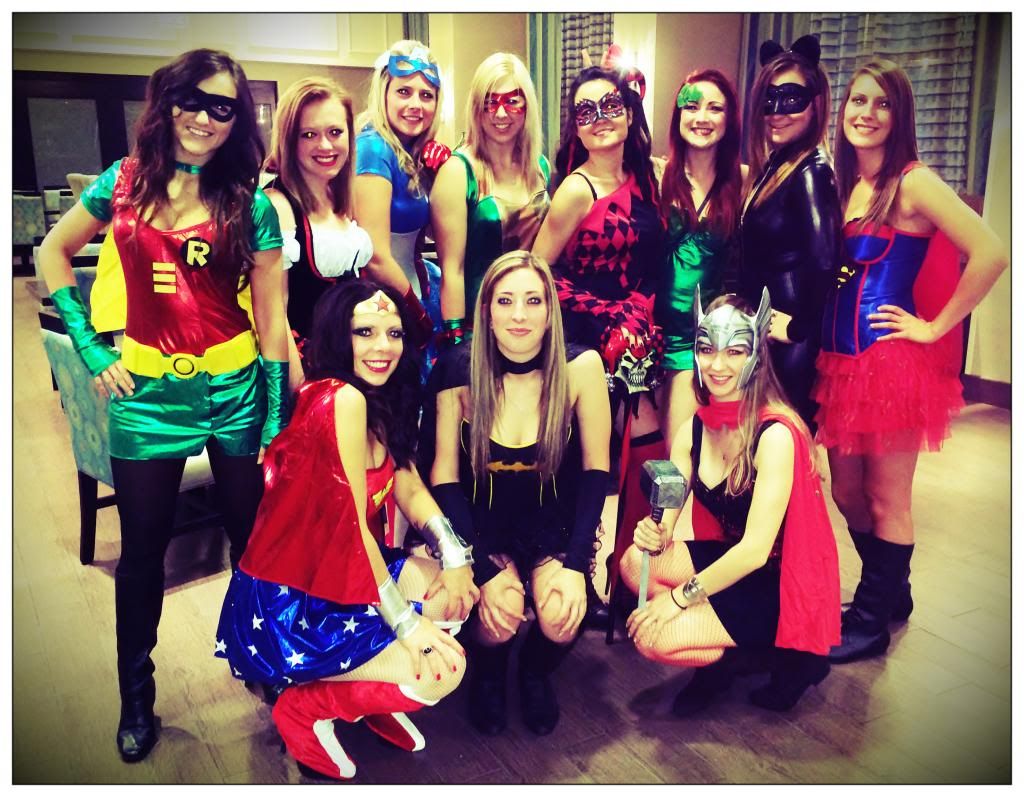 JK : Absolutely! We will always make time for our friends, and will certainly connect when we make it out to your area. A group pic is in order! (Ed. Note : Can't argue with that, Jessica!)
Author's Notes : I want to personally thank my amazing friend Jessica for taking the time to let me interview her regarding her story in racing as well as sharing all about Backwoods Girls! All the wonderful photos in this piece are courtesy of Jessica and BWG and certainly, I hope we can cross paths soon! If you'd like to know about Jessica and her team, "Follow" Jess and also give a "Follow" to BWG on Twitter and visit their official website now! Thanks again, Jessica! And fans, if you're in Canada and see Jessica and her BWG crew, make sure to say hi and let 'em know we sent you!