The first wave of players cut/releases have come and gone today at Valley Ranch. All NFL teams had to trim their active roster down to 75 players by 4 PM today.
The Cowboys announced nine roster cuts, and officially placed center Ryan Cook and defensive end Tyrone Crawford on injured reserve.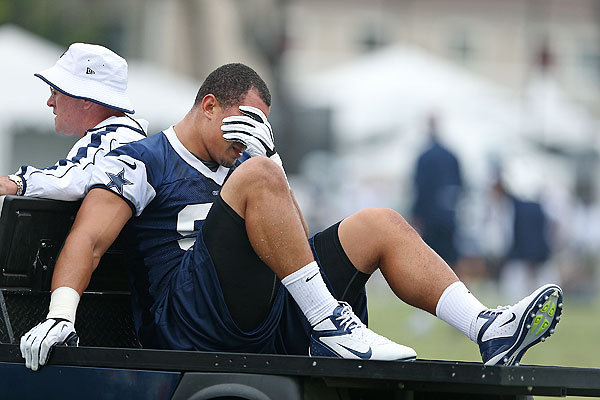 Crawford suffered a torn Achilles' tendon during the start of Cowboys training camp.
Players Cut: QB Nick Stephens, WR Eric Rodgers, WR Jared Green, WR Anthony Amos, TE Colin Cochart, OG Dennis Godfrey, LB Deon Lacey, CB Brandon Underwood, and PK Brett Maher.
The Cowboys also placed injured defensive tackle Jay Ratliff on the physically unable to perform (PUP) list and have to sit out six games.
Players on the PUP list may participate in team meetings, and take advantage of the training and medical facilities, but cannot practice with their team.
The Cowboys still have to make additional players cuts on Saturday to finalize their 53 man roster as they prepare to play divisional rival the New York Giants Sept. 8 on Sunday Night Football.