Ah, Talladega was so not the wild card race of the Chase. So guess what - we still have a new points leader in NASCAR. Read TPF's thoughts on the Chase now!
Forget about patience, drafting partners, fuel mileage, and pristine looking racecars when it comes to Martinsville Speedway. Instead, Sunday's Goody's 500 at the famed paperclip racetrack is all about mashing in fenders, exercising the chrome horn, and surviving at least 500 laps as if it's Catching Fire. If Talladega Superspeedway was supposed to be the "wild card" race that instead resulted in about the most anticlimactic race of the Chase, Martinsville will most likely make up for that.
Brakes, front clips, and survival are pretty much the name of the game here. Everybody's chasing after that grandfather clock and for bragging rights at the famed Virginia short track. NASCAR's Chase for the Sprint Cup field is merely thinking about their game plan for Sunday's race (Live on ESPN at 1 PM EST), which is surely to be a harbinger for the title contenders. While Jimmie Johnson and Matt Kenseth are licking their chops at a victory, it's Kevin Harvick, Kyle Busch, and Jeff Gordon who are all thinking that this is their best shot to cut their deficit from the points leaders. It won't be easy, but who said NASCAR racing is easy?
Before we analyze the race at Martinsville with our "Track Talk" segment on The Podium Finish, we'll break down the Chase field after the somewhat tame Camping World RV Sales 500 at Talladega Superspeedway, which saw yet another non-Chaser win a race. As always, the thoughts and ideas expressed in this piece are solely of the said writer of this piece, and not necessarily of NASCAR, Sprint, Dixie Cup, or anyone really but yours truly.
1) Jimmie Johnson (previously 2nd) Did the field gulp and go, "Oh no, not again" like John Hurt from Alien and Spaceballs? Oh lord knows, but with a survivalist 13th place finish at Talladega and yet another strong track in Martinsville this Sunday, one has to think it's perhaps a sixth trip to Victory Lane on Sunday for Team 48?
2) Matt Kenseth (prev 1st) Nah, Kenseth and crew chief Jason Ratcliff didn't lose their swagger in the Chase and their stranglehold of the NASCAR Sprint Cup Series. Talladega's crazy as it is, so for them to come home with a clean car in 20th is a unique result in itself. Only four markers behind Johnson for the lead, it's pretty much nip and tuck till this postseason is over and least we forget, there's Texas next weekend.
3) Kevin Harvick (prev 3rd) What a quiet Chase for the No. 29 team. Wouldn't really know they're a part of this battle for the Cup but here they are, just 26 out and it's anyone's guess which direction this RCR group goes from Martinsville to Homestead-Miami. It'd be quite the story if they win the Chase in Harvick's last year with the team.
3) Kyle Busch (prev 5th) In reality, he breaks the tie with Harvick, so no, your eyes are telling you the truth that I've written the third position twice. Quite the accomplishment when you realize how severe Busch wrecked in the Truck race at Talladega last weekend and still battled for the win in the Cup race on the following day, sometimes, there's not enough credit for how resilient "Rowdy" truly is as a driver. Could be a surprisingly good day for the No. 18 team on Sunday at the Marty.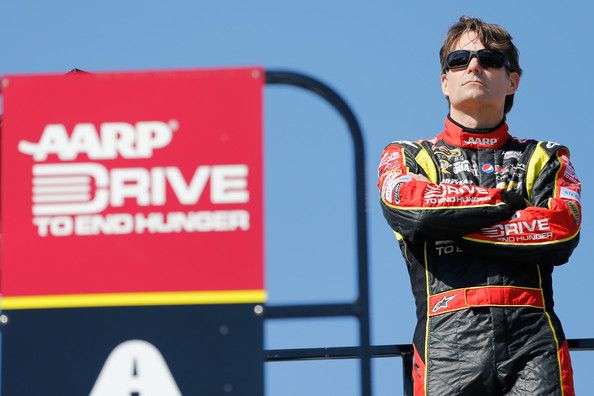 5) Jeff Gordon (prev 4th) Those finishes of seventh and 14th at Charlotte and Talladega suddenly are coming back to haunt the No. 24 team. While Gordon and the hearty No. 24 team aren't out of this title picture, they can't afford more lost opportunities for the remainder of the Chase if they want to be a part of the picture at Homestead-Miami. More importantly right now, can this bunch figure out how to win a race before 2013's out?
6) Dale Earnhardt Jr. (prev 9th) Quite the comeback when you consider how the No. 88 team was down in the basement after Chase race numero uno at Chicagoland. Their runner up at Talladega was like a good cookie from Starbucks without a bottle of water. Now comes Martinsvile, and I don't think cookies are on their agenda for a sweet tasting victory.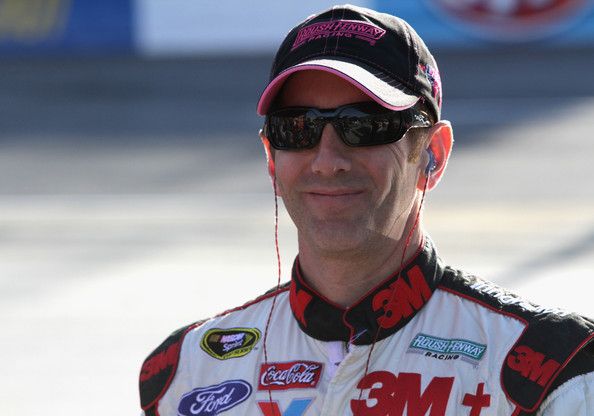 7) Greg Biffle (prev 6th) It's been a somewhat quiet Chase too for this No. 16 collective, who at any moment, they could just snatch a victory and suddenly be in that title picture. Currently 53 points behind Johnson coming into Sunday, it's going to take a couple of good races for the 3M team to make things happen. All in all, not a bad season when you consider how they've adapted to that new Gen-6 Ford Fusion.
8) Clint Bowyer (prev 8th) He reminds me a certain Counting Crows song "Hangin' Around." He just keeps "hanging around" this town on a corner in eighth spot, which I'll quote Coming to America as being "good and terrible." On a sidenote, he's clearly making his case for a Chase beard if you haven't been obsessing over the Richmond spingate.
9) Kurt Busch (prev 7th) It's a shame that this combination has to part after this season, because they've been really one of the most interesting and fun teams to watch in NASCAR. They've got four more races before they make like "The Fab Four" in 1970. Hopefully in their case, it's more like "Hello, Goodbye" rather than "Maxwell's Silver Hammer" for them when all is said and done.
10) Carl Edwards (prev 10th) It's been a difficult playoffs for this No. 99 team but they've got nothing to hang their head over. With wins at Phoenix and Richmond, Edwards and Jimmy Fennig have at least shown they can get the job done. Much like Biffle, it's quite the successful season with the Ford car.
11) Ryan Newman (prev 12th) He's at least got a new gig at RCR, a comfort load of sponsors, and well, he just might at least close out at his tenure at Stewart-Haas as a top-10 points finisher. I guess in a way, you could say that he's going to feel like a "New....man." OK, that was really corny, my apologies.
12) Joey Logano (prev 11th) OK, so the title odds were over pretty much with that engine problem at Chicagoland but he's only seven points outside of the top-10 points standings. There's a couple of great tracks ahead for the Connecticut native, and perhaps a few more shots at Victory Lane. Yea, not a bad season when you consider just how some folks wrote the '09 rookie winner's career chances of being a postseason racer.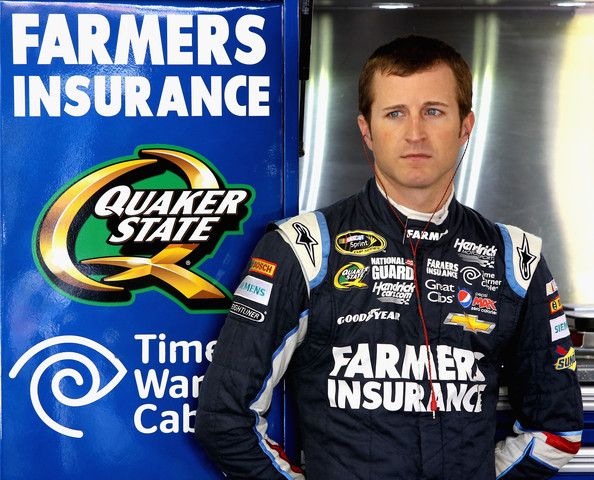 13) Kasey Kahne (prev 13th) Instead of talking about his Chase, let's just come up with random things. He's from Enumclaw, WA native, his car is blue, and he's not a kid. And oh yea, the ladies like him - a ton. Was that consolation enough, Kasey?
Agree or disagree with my assessments? Feel free to talk about it with me on Twitter right now or if you'd like to express your thoughts on this year's Chase field, tweet me and I may include it in next week's piece! Till next time, friends!