Hard to believe that it's Jeff Gordon's 23rd NASCAR Sprint Cup season when the 2014 season starts. How does TPF stack up the four-time Cup champ for this year's Chase rankings?
If you're reading this piece and have been a Jeff Gordon fan since the days of the mustache and mullet, then you've probably had some thoughts of that "retirement" word with the four-time NASCAR Sprint Cup champion. It's kind of strange that a driver who's only 42-years-old is being talked about as if he's 90 and an invalid when he's really a solid, tenacious, and highly talented stock car racer who's still hungry for wins and championships in the mot elite level of stock car competition - albeit sans mustache and a sorta sleeker hairdo.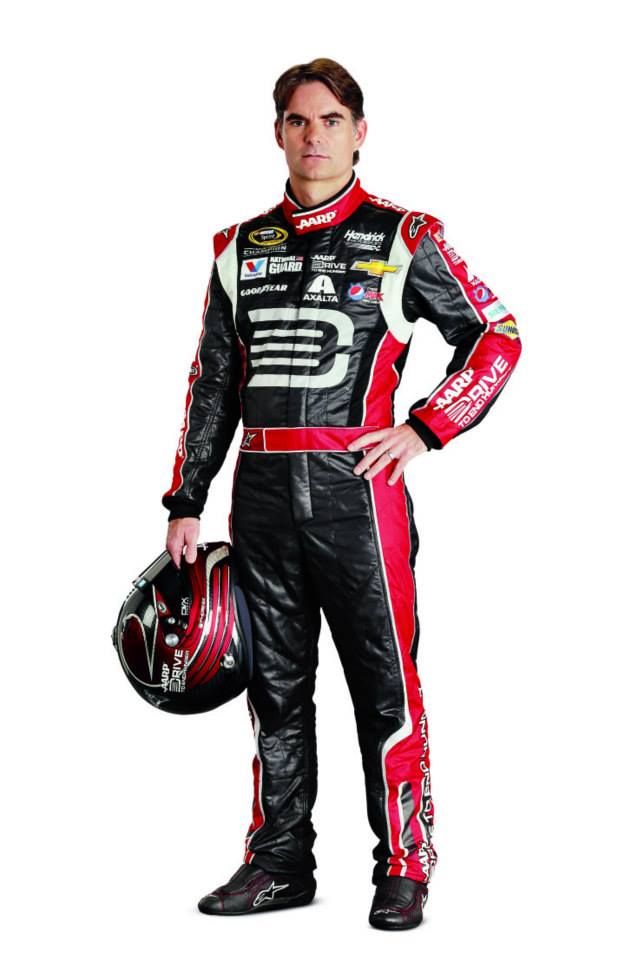 Ultimately, the pride of Vallejo, CA and Pittsboro, IN has a lot to be proud of with what's been accomplished and what will happen in the year ahead that is 2014. Make no mistake, last year was somewhat of a struggle with the first half of the season serving as somewhat of an enigma for the usually solid Cup talent.
With one of the fastest pit crews in the series and steady leadership provided by crew chief Alan Gustafson and car owner Rick Hendrick, all of the resources had been there for a more than successful year. By year's end, they made the Chase, turned things around (albeit there were the unusual circumstances of the Richmond fall race), and it was like a switch was turned on with the No. 24 team and their Drive to End Hunger/Axalta Coatings Chevy SS.
When all was said and done for 2013, there was that magnificent win at Martinsville, the solid eight top-five finishes and those 17 top-10 results that truly epitomized Team 24's "Never Give Up" philosophy. Of course, teams don't enter a new season thinking of finishing sixth in the points race, but when one considers all of the adversities that this bunch had to overcome, it was like a victory filled year.
Statistically, Gordon is similar to Carl Edwards and Tony Stewart, averaging about a 13th place finish and he's compiled 24 wins in the past 10 years, per TPF colleague and stats guru Ashley Hobbs. All of the numbers speak for Gordon in his sparkling career, with 88 race wins, 306 top-fives, 431 top-10's, and 74 pole positions. Some day, we'll see this "Wonderboy" inducted into the National Motorsports' Hall of Fame and NASCAR Hall of Fame, but let's not panic the Gordon fans quite yet.
For the most part, the team remains intact and Gordon's just as anxious and ready for another year of racing. His health hasn't been a factor unlike in 2008-'11, when every week, it seemed like he got a question about his back. Instead, it's about whether or not Gordon can get back to his winning ways and if he can make a solid charge for the Cup in 2014.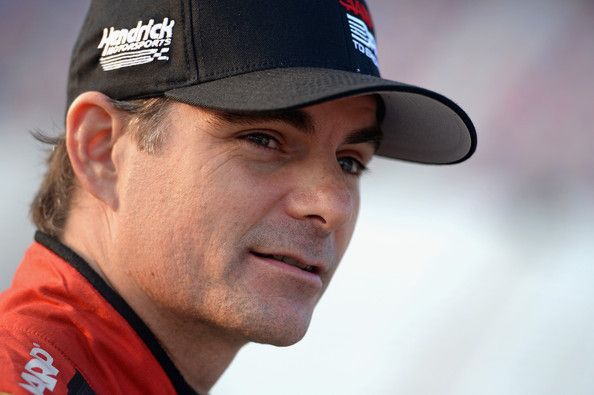 The short answer to that inquiry is "absolutely," although he's got three other drivers and teams ahead of them in the NASCAR ranks to consider. Not to mention, but this season will commemorate the 30th anniversary of Hendrick Motorsports and the 20th anniversary of Gordon's first ever Cup win at Charlotte Motor Speedway and that epic Brickyard 400 win at Indianapolis Motor Speedway.
Still, for all of the talk about retirement, old age, and questions about competitiveness, there's still that fire in Gordon to be at the top of his game. Motivated by his family in the form of wife Ingrid, daughter Ella Sofia, son Leo Benjamin, as well as his parents, and most certainly his race fans, this once fresh faced Valvoline sponsored ambassador has been a mainstay in NASCAR as a winner and a threat for titles.
For as long as Gordon clambers into the No. 24 car and still has fun behind the wheel, he's always a contender for the Cup, any year, any time, any where. Call us crazy, but we think the best is yet to come with Gordon in his post-"Rainbow Warrior," DuPont Refinishes days and it's time to embrace being burgundy and silver with the AARP and Axalta colors.
Author's Notes and Fans to Follow : Ashley Hobbs will get twice the shout out in this piece, as she helped with the stats for our Chase preview in so many ways that we can't even thank her enough! Ashley's one of the fans to follow for TPF's recommendations with Jeff Gordon fans. Also "follow" TPF friend and Gordon fan Jessica Vejar - great folks who love Gordon, #Team24, and TPF!